Are You Interested In Kitchen Remodel Financing?
At Kauffman Kitchens, we're dedicated to helping homeowners just like you get their dream kitchen- all at a realistic price. In order to do this, we are happy to offer kitchen remodel financing through the trusted brand Cambria, a leading manufacturer of deluxe countertops. By offering cabinet and countertop financing options, our clients can get the kitchen renovation they have always dreamed of without going over budget. A new kitchen remodel is a great way to boost the value of your home, which is why kitchen renovation financing is such a popular choice for residents in Lancaster and Chester Counties. Enjoy your new stunning kitchen and make a smart financial investment all at the same time with the help of Kauffman Kitchens. Learn more about the terms of Cambria financing, as well as schedule a free in-person consultation when you reach out to our team today!
Affordable Countertop Financing From Trusted Brand Cambria
We trust Cambria for our countertop financing because they are known nationwide for crafting exceptional quartz countertops. We are proud to install Cambria countertops for many clients throughout Eastern PA each year. However, we decided to take our relationship one step further by offering Cambria financing to our customers. Here are the things you can expect when you get countertop financing from Kauffman Kitchens:
Borrow up to $75,000

Kitchen remodel must include one piece of Cambria to qualify

Choose between two repayment options that include 12-month same as cash financing or installment of loan payments made each month
With up to 75,000 available for you to borrow, getting your dream kitchen should be no problem! Contact our team today to learn even more about our countertop financing.
See our picks for the best materials for kitchen countertops on our blog today!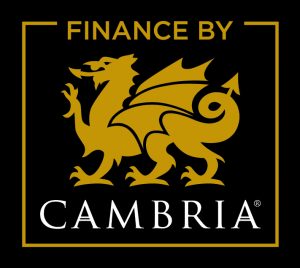 Up to $75,000 in Cabinet Financing Available!
Add instant value to your home with a new kitchen renovation from Kauffman Kitchens. For decades, we have been the kitchen remodeling team trusted by families and businesses throughout Lancaster County. Adding space and style to a kitchen has always been a priority, but with the help of our cabinet financing, you can get the new countertops, cabinets, and other luxury features you want without worrying about going over budget. Not to mention, having a new kitchen remodel in your home is a great way to increase its overall marketability to help attract potential buyers in the future. So what are you waiting for? Get information on our kitchen remodel financing options when you fill out an online form to get in touch today!
Learn more about how to finance a kitchen remodel when you check out our blog on the average kitchen remodel price.
Contact Us To Get Started With Your Kitchen Remodel Financing Today!
With the help of Cambria financing, you can make your dream kitchen a reality. At Kauffman Kitchens, we are dedicated to providing our clients with the best quality countertop and cabinet materials to make sure their new kitchen lasts them the long haul and increases the value of their home. With our kitchen remodel financing, we offer a wide variety of countertop materials and cabinet brands, so choosing the style you want for your kitchen has never been easier. Get up to $75,000 of financing when you sign up for Cambria's financing program today.
Contact us today to get the conversation started! We look forward to helping you afford your dream kitchen!
Areas We Serve: 
Lancaster County
Chester County
Lebanon County
York County
Dauphin County
Berks County