Kitchen Remodel Financing
At Kauffman Kitchens, we're dedicated to helping homeowners just like you have their dream kitchen — at a realistic price. In order to make sure we can deliver that for more potential customers than ever, we're now offering kitchen remodeling financing options through Cambria, a leading manufacturer of deluxe countertops.
Financing a new kitchen is a popular choice among homeowners as the renovation is certain to boost your home's value. So not only can you enjoy your stunning new kitchen day-after-day, but you'll also be making a smart financial decision as well. Learn more about the terms of Cambria financing as well as to schedule your free in-person consultation.
Learn More about Cambria Financing
Cambria is known nationwide for crafting exceptional quartz countertops. We proudly install their products for numerous customers every year. However, we decided to take our relationship one step further by offering Cambria financing to our customers. These are a few key things to know about this kitchen remodel financing:
Cambria financing allows you to borrow up to $75,000 for your kitchen project. This amount of money is enough to finance almost any dream kitchen!
While you can use this kitchen financing plan to pay for your entire remodel, the project must include at least one piece by Cambria in order to qualify. However, since Cambria produces such a wide range of materials, incorporating one into your kitchen design will be easy.
The two repayment options include 12-months same as cash financing, or installment loan payments made every month.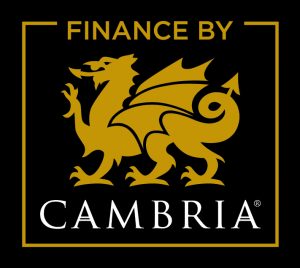 To discuss the terms of the individual payment plans, please ask for more information from our team.
See our picks for the best materials for kitchen countertops.
What You Need to Know about Paying for a New Kitchen
Investing in a new kitchen is a smart financial move for homeowners since the value you add into your home comes back to you if you ever go to resell it! Paying for a kitchen with financing allows you to get the kitchen you want immediately and to pay it back over a comfortable period of time. Since renovating your kitchen is one of the home improvements that has the best ROI, you can feel good about choosing Cambria financing for more reason than one.
In addition, thanks to the popularity of HGTV, Pinterest, and kitchen design blogs, a luxury kitchen has become a necessity for more homebuyers than ever before. Some prospective buyers consider a cramped and outdated kitchen a deal breaker. Not only does a kitchen renovation boost your home's market value, but it also increases the overall marketability when attracting potential buyers. While paying for a new kitchen can feel somewhat imposing, the right financing can make it convenient.
Learn more about the average kitchen remodel price. 
Get More Information about Kitchen Remodel Financing
If you think $75,000 or less can make your dream kitchen a reality, we encourage you to reach out to discuss our kitchen remodel financing through Cambria. We've seen time-and-time-again how a new kitchen dramatically improved how people enjoyed their home. In addition, a new kitchen is an investment into your home – whether or not you ever plan to sell it.
At Kauffman Kitchens, one of our missions is to pair local homeowners with dream-come-true kitchens — all at reasonable prices. Cambria financing is just another tool that we can use to ensure that everyone who wants one can have access to a truly deluxe kitchen. If you're interested in our kitchen remodel financing and would like to learn more, we'd encourage you to reach out to discuss your plans and your budget.
Contact us today to start the conversation with Kauffman Kitchens!