7 Kitchen Lighting Ideas To Add To Your Remodel
Kitchen lighting is simultaneously one of the most important yet overlooked parts of the kitchen remodel process. By simply adding a different kitchen lighting design, your new kitchen can become a warmer, more inviting space. In today's blog, we are walking you through our 7 favorite kitchen lighting ideas for 2022!
At Kauffman Kitchens, we are a premier kitchen remodeling company that has been serving Eastern PA for decades. You can trust us to help you with every aspect of your kitchen remodel, from the design process to selecting the best materials and, ultimately, your installation. And with the great communication offered to our clients by our kitchen project managers, you will be kept in the loop throughout your entire kitchen remodel.
With our decades of experience working with clients just like you, you can trust our kitchen island lighting ideas and suggestions. Read on to find the perfect kitchen lighting design for your project!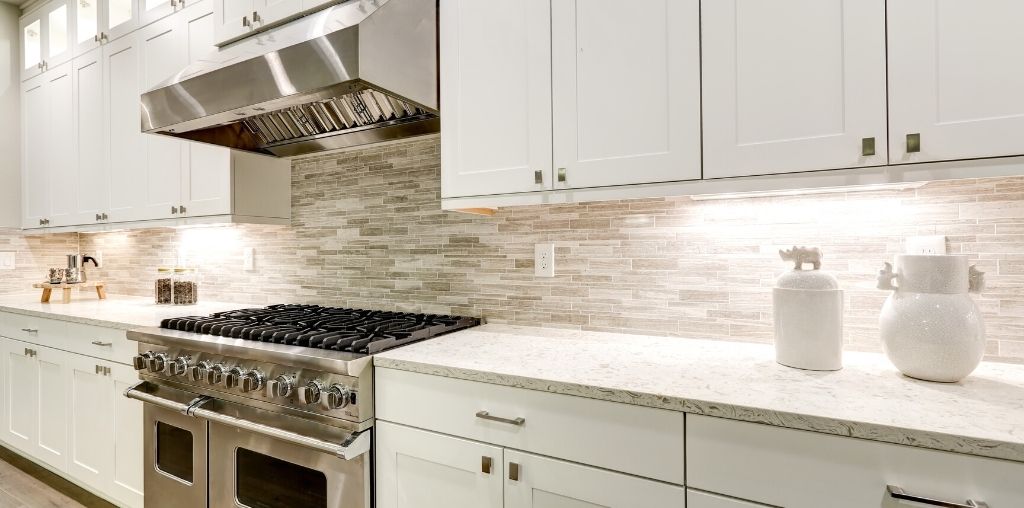 Kitchen Lighting Designs That Work For Any Kitchen
Accentuate the best parts of your kitchen with these perfect kitchen lighting ideas. When it comes to kitchen lighting designs, it's important to find something that matches your current kitchen decor, adds a presence to the room and will add lots of light. Take a look at the following 7 kitchen lighting ideas to take your new kitchen from good to great:
Mix and Match Traditional & Modern Lights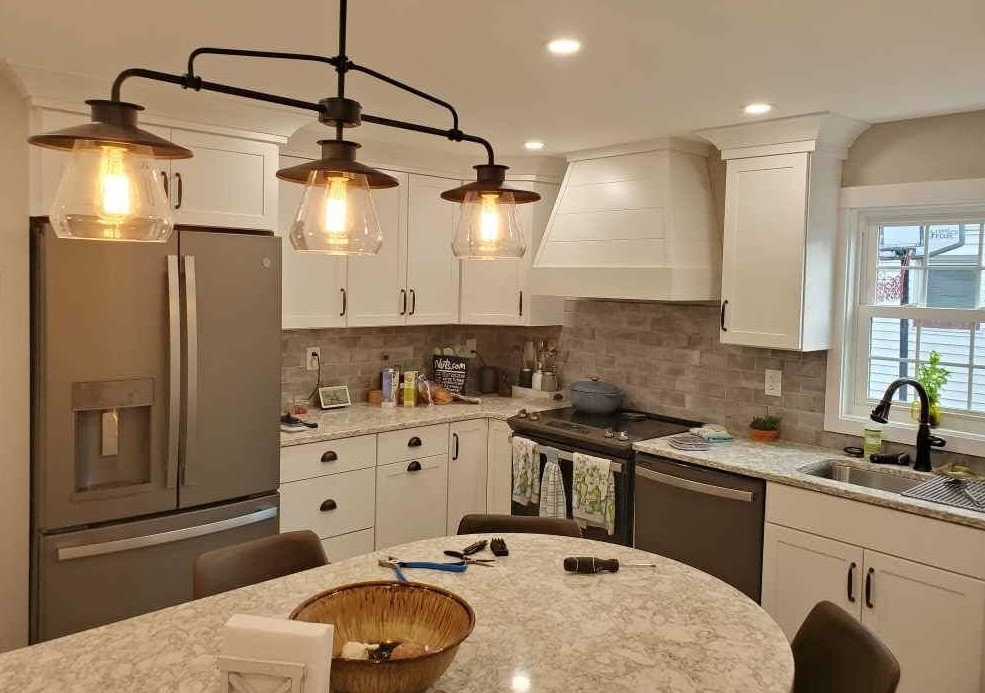 Can't decide if you want your new kitchen to be modern or more vintage? Why not have both? Adding a blend of the past and present is a great way to have the best of both worlds and wow your company every single time.
Go Big Or Go Home With Oversized Lighting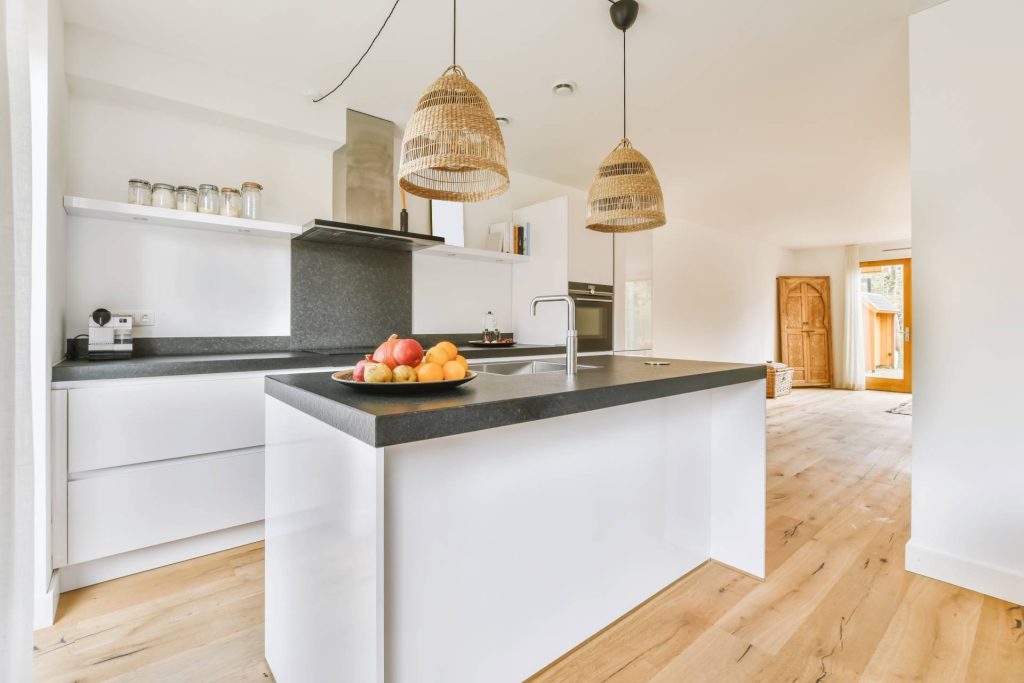 One of our favorite kitchen island lighting ideas is adding huge lights above the island. This adds a much-needed dramatic flair and will help to distribute light evenly around the entire kitchen.
Match Your Current Kitchen Decor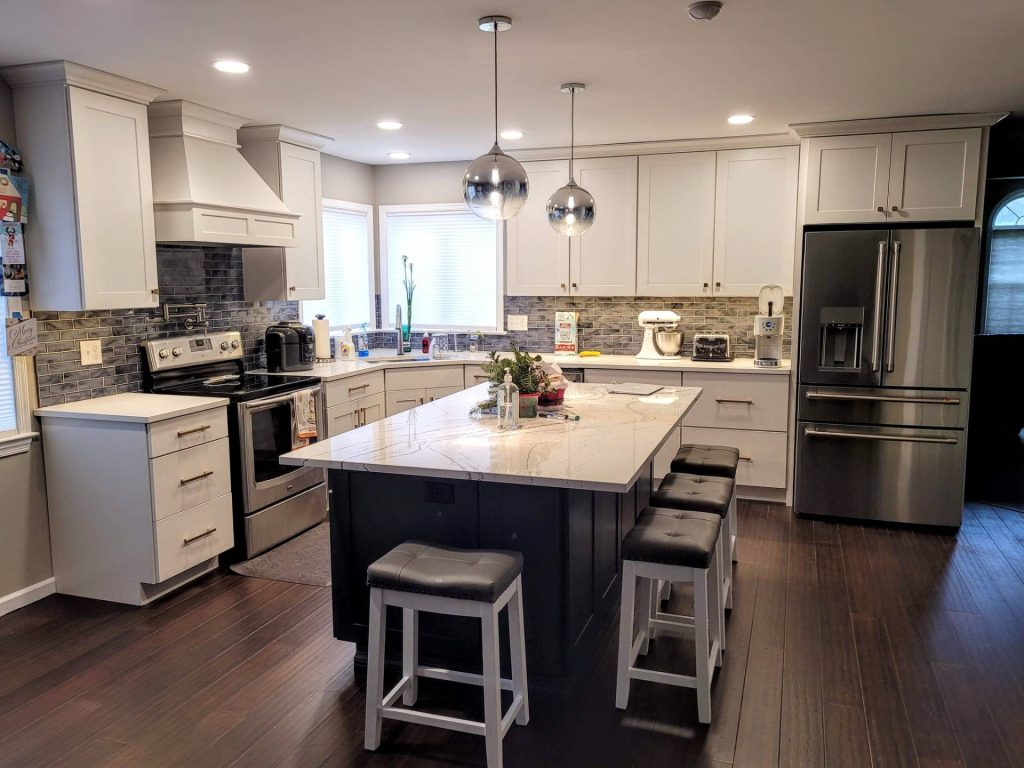 This may seem like a no-brainer, but if you are stuck trying to determine your kitchen lighting design aesthetic, it could be good to go back to the basics. Take a look around at the other decor and materials you are using in your kitchen remodel and base your kitchen lighting on that. And when you partner with Kauffman Kitchens for your kitchen remodel, our project managers can help you select the perfect kitchen lights to match your design themes.
Utilize Your Wall Space By Adding Lights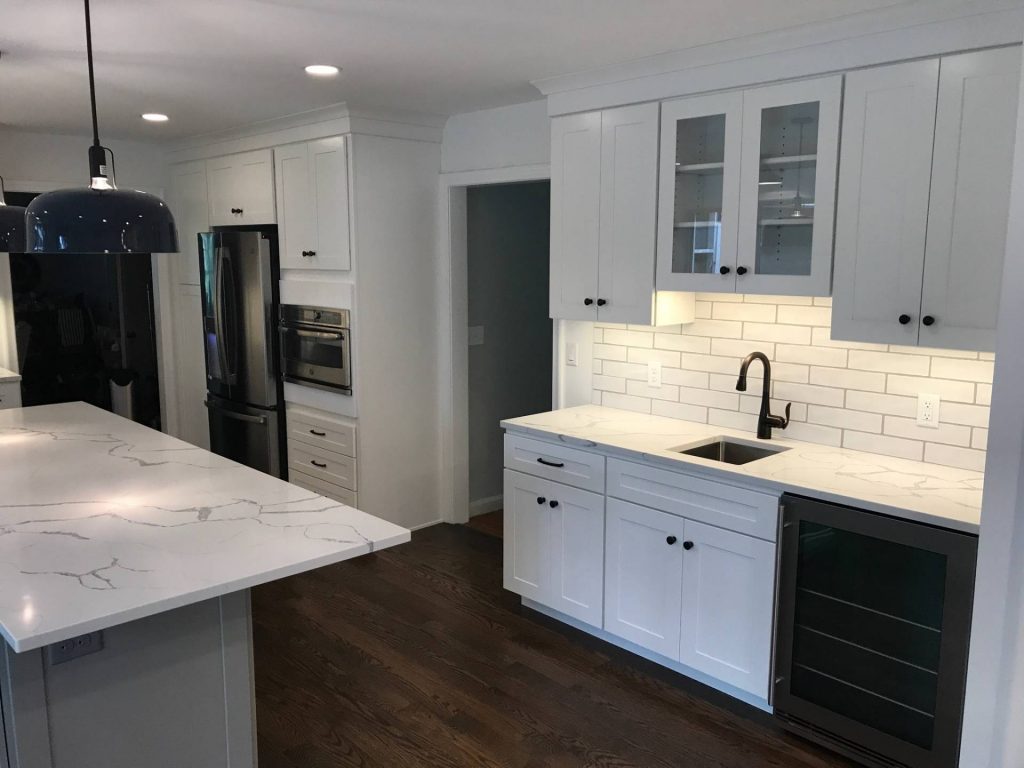 Who says that all lighting has to hang from the ceiling? For a more understated look, simply add kitchen lighting to your wall and under your cabinets. This will provide you with the light you need to get around without taking up too much space. We recommend kitchen wall lights for smaller kitchen remodels.
Add Dedicated Lighting To Small Kitchen Nooks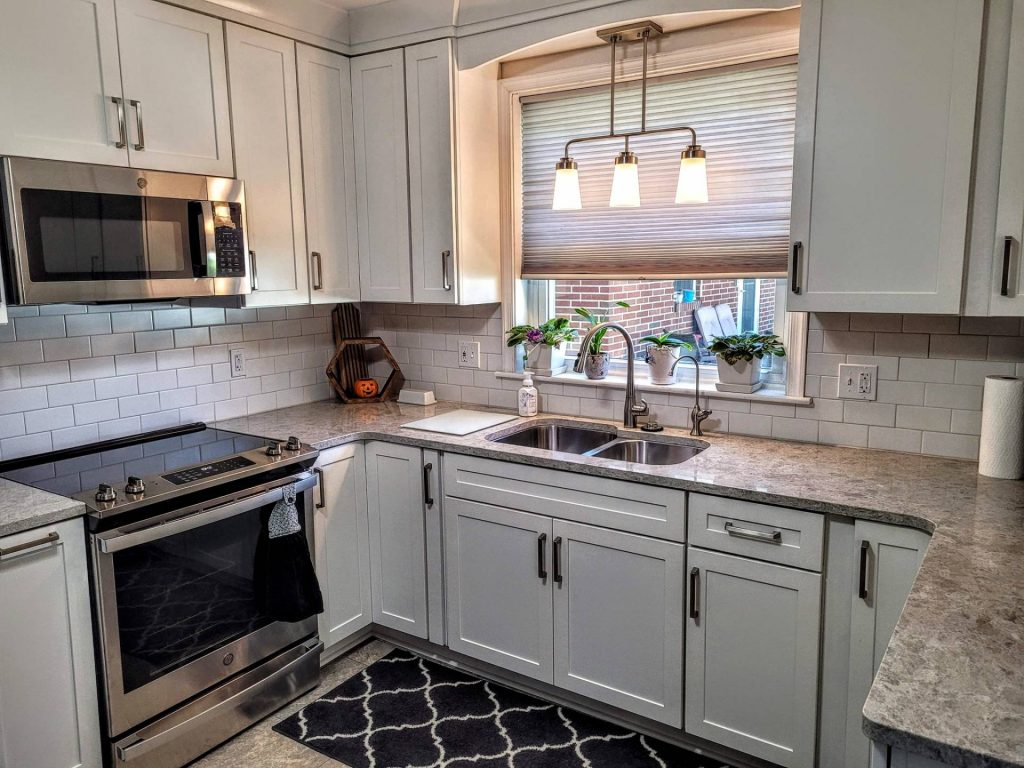 Have a small nook in your kitchen dedicated for your coffee or tea? Or do you perhaps have a section of your countertop reserved for storage? Then it may help to have dedicated hanging or wall lights just for that section of the kitchen. Having these specific areas with more lighting can help you as you are cooking, your guests as they are grabbing something they need, and adding yet another design element.
Make Your Kitchen Lights Attractive & Practical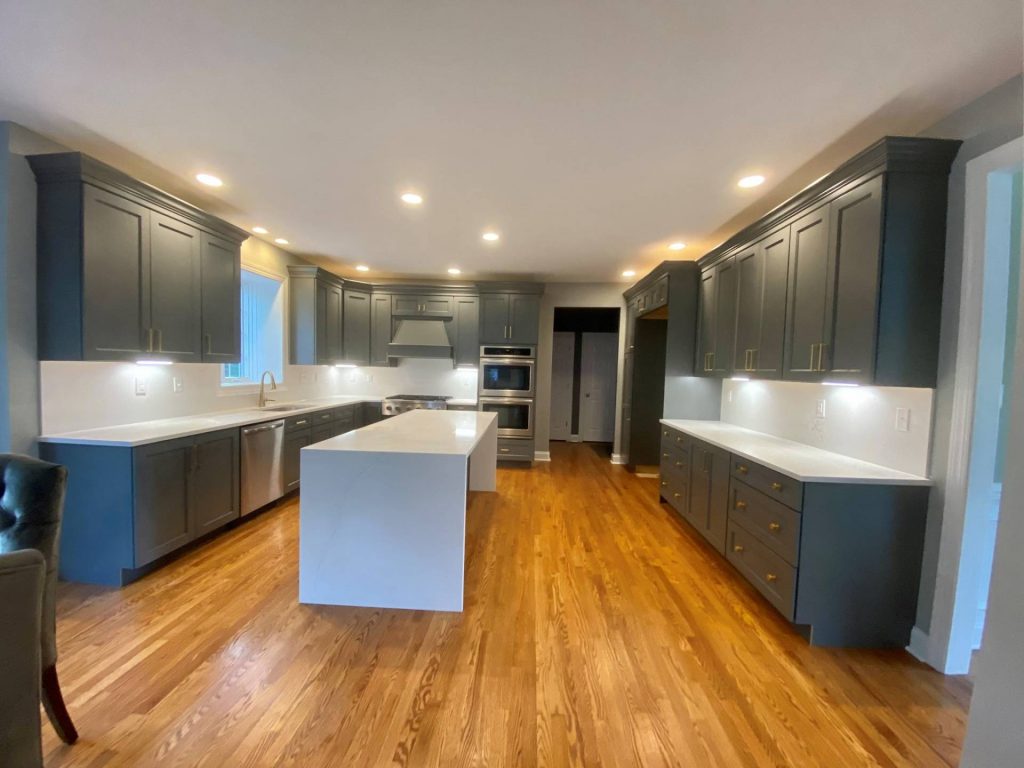 As much as you may want to add small string lights to your kitchen island, they might not be the most practical option in terms of lighting. Though you want your kitchen lighting ideas to be attractive, you first and foremost want them to give light to your kitchen. Make sure when you are choosing your lights that they will provide you with the light you need and double as a beautiful addition to your kitchen.
Add Interior Cabinet Lights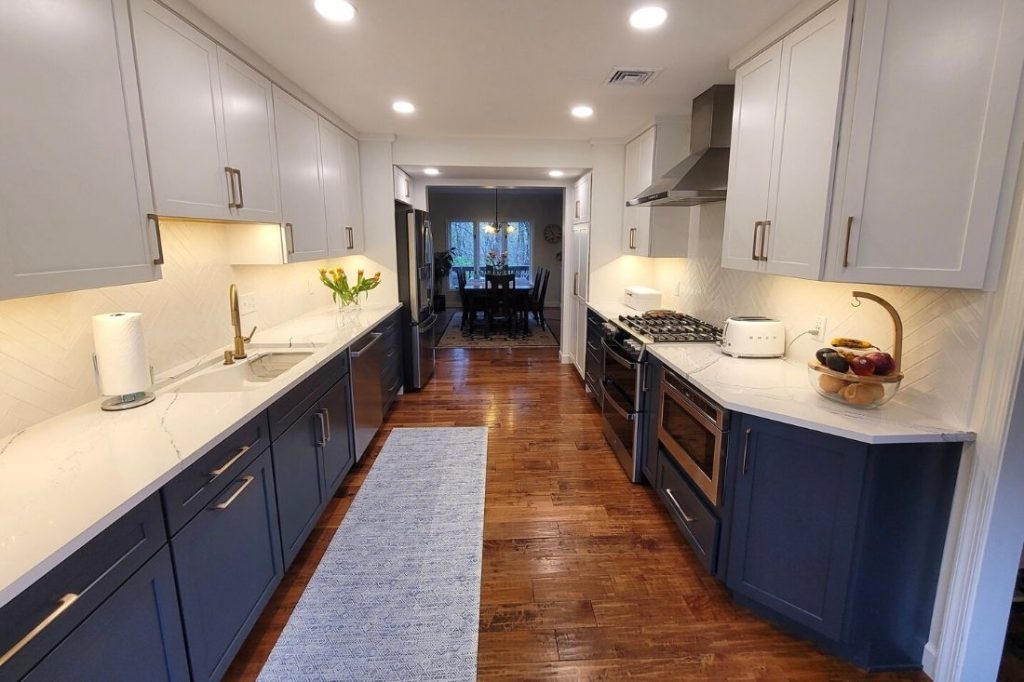 As you can see, the options are truly endless when it comes to kitchen lighting ideas. Contact us today to see how our kitchen remodeling contractors can help incorporate any of the above ideas into your remodel.
Choose Our Kitchen Island Lighting Ideas For Your Next Project 
No matter what kitchen island lighting ideas you have in mind for your next project, Kauffman Kitchens is happy to help. When you visit our New Holland showroom, we can show you examples of what your kitchen remodel can look like and a list of suppliers and materials we work with. We work with only the best in the industry to get you an affordable price on all aspects of your kitchen remodel. When you work with us, you aren't just working with a voice on the phone; you are working with a real-life person who is dedicated to creating the best kitchen remodel for you. To get started on your next kitchen remodel or countertop installation, contact our team today! We look forward to helping you find the perfect kitchen lighting design!