Kitchen Project Management From Creative Professionals
Do you need to replace your cabinets, upgrade your countertops or revamp the flow in your kitchen? Whether your project is large or small, you need a broad range of experts who can plan, design, and handle the entire kitchen remodel process. 
At Kauffman Kitchens, we do more than install cabinets. We provide kitchen project management so that our clients can simply enjoy their remodel – not stress out over it!
Our clients often have a specific vision for a new kitchen design. With more than 30 years in the business, we provide insight and expert knowledge to bring you the kitchen of your dreams. Whether your new kitchen design requires lighting, plumbing, electrical work, state-of-the-art appliances, or interior design, we have you covered. We have strong relationships with a diverse assortment of subcontractors, delivering comprehensive kitchen project management solutions from start to finish.
Detailed Kitchen Remodel Process for Homes & Businesses
At Kauffman Kitchens, we work with residential and commercial clients, taking care of as much of the kitchen remodel process as you'd like. The first step in our kitchen project management is to identify your needs and wants for the new space. We can translate your ideas for a new kitchen design into a working model and help you find the best top-rated materials to use.
The game plan comes next. Our new kitchen design services include proposals to make your vision tangible and give you an idea of what to expect. We will help you define your style and provide kitchen design services that fit your lifestyle.
We don't want you to stress out about any unexpected events that occur during the kitchen remodel process. We plan for those in our kitchen project management framework. The only surprise that you should have is astonishment at how quickly your new kitchen can come together. To get in touch with one of our kitchen managers, call today!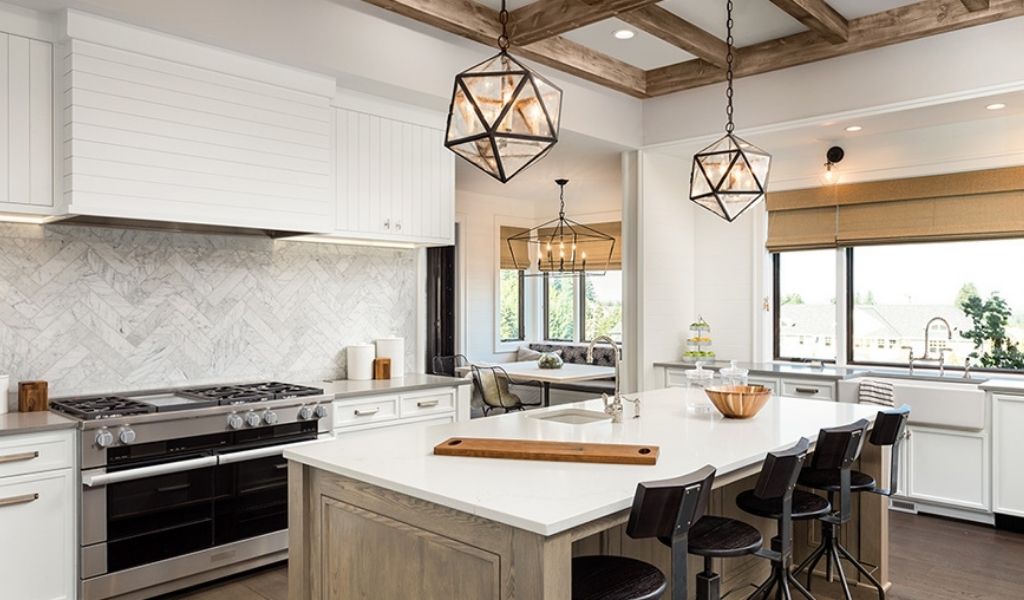 Make Your Dreams Come True With Our Kitchen Design Services!
From your first interaction with us to the last, we will ensure that you feel confident with our kitchen renovation project management services. We work as a team, which means that you can relax as each component of your vision becomes a reality.
We have provided seamless kitchen project management and kitchen design services for thousands of residential and commercial projects.
We understand that your kitchen, bathrooms, and laundry room must be as functional as they are attractive. You spend a great deal of time in these areas, and it's essential to create spaces that reflect your personality, make life a little better, and are easy to maintain.
Let our professionals tackle the kitchen remodel process, expanding on your ideas, utilizing the highest quality materials, and ensuring that all of your requirements are taken care of. Our kitchen project management approach results in a new kitchen design and space that you will love coming home to. Contact us today to get a free quote on your new kitchen remodel!
Want to save money on your kitchen or bathroom remodel? See if you qualify for our financing plans today!
Get a Free Quote on Our Kitchen Project Management Services Today!
No matter what stage of the kitchen remodel process you're in, we can help. Kauffman Kitchens is a one-stop-shop for kitchen design services and kitchen project management. We look forward to helping make your remodeling process as smooth as possible. Fill out an online form today to get in touch with one of our kitchen project managers!
Areas We Serve: 
Lancaster County
Chester County
Lebanon County
Dauphin County
York County
Berks County