Discover What Sets Our Kitchen Renovation Process Apart
Are you thinking about renovating your kitchen but worried about the kitchen renovation process? Then look no further than Kauffman Kitchens! With decades of experience with kitchen remodels in Lancaster, we've seen it all and are prepared to handle any issue that may arise. If you're interested in learning more about our kitchen renovation process, read on, and don't hesitate to schedule your free in-home consultation with us today!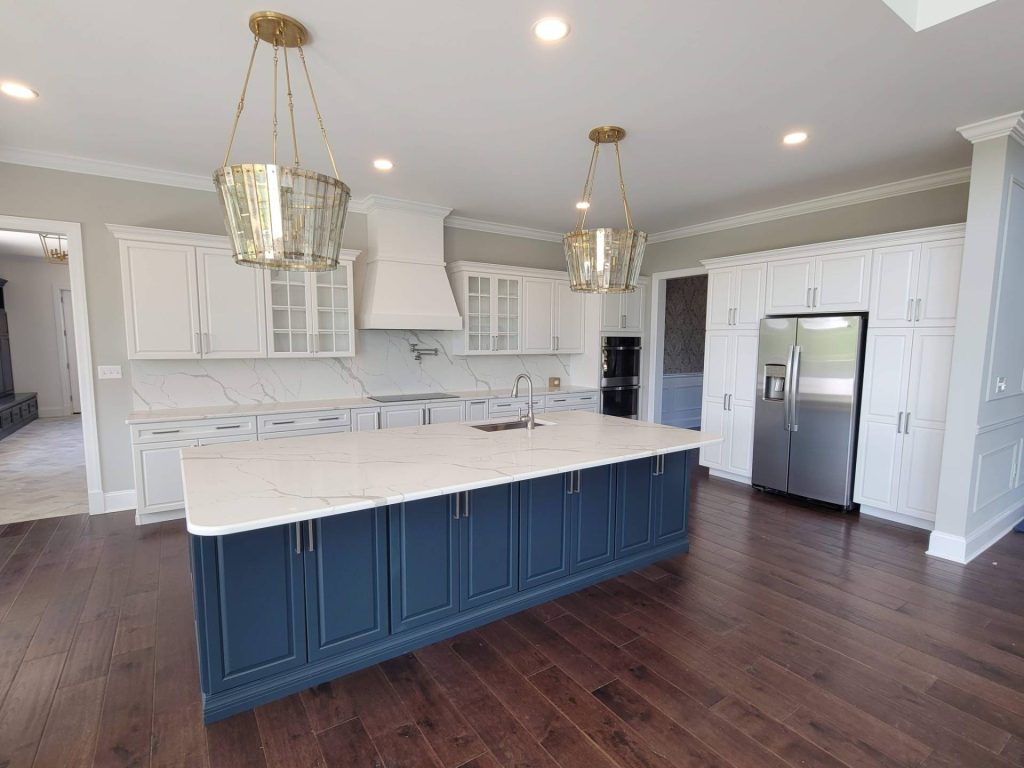 The Steps In Our Kitchen Remodel Timeline
Are you thinking of renovating your kitchen but feeling overwhelmed by the process? At Kauffman Kitchens, we want to make the kitchen remodel timeline as smooth and stress-free as possible. Here is a step-by-step breakdown of our kitchen renovation process:
First, we schedule an in-home consultation to take measurements and gather information about the vision for your new kitchen. From there, we typically have the quotes, renderings, and prints for your kitchen back to you within a week.
 If you decide to move forward, we'll invite you to our showroom to finalize your cabinetry, countertop, and hardware selections. During this meeting, we'll review the details of the project and take a closer look at our proposed plans.
 Next, our project manager and salesman will confirm all measurements and details, and our sub-contractors will provide accurate quotes for their services.
With all the quotes collected, we can finalize the quote for our homeowner and prepare all necessary paperwork.
Once we receive the signed paperwork and your deposit, we can order the cabinetry.
In about a week, our cabinetry manufacturers will give an estimated delivery date, allowing our project manager to schedule the rest of the contractors and create a project schedule.
Finally, we break ground on your kitchen! The process typically takes about 10 weeks from the time the paperwork is signed to the start of the project.
If you're ready to start your kitchen remodel journey, don't hesitate to reach out to us today and start on step one of our kitchen remodel timeline!
What is the Average Time My Kitchen Makeover Will Take?
At Kauffman Kitchens, we understand that every kitchen makeover is unique and can range from a simple update to a complete transformation. That's why we work closely with our clients to determine the scope of their project and establish a kitchen remodel timeline that suits their needs. Most of our kitchen remodels are completed within 3-4 weeks, while some more complex projects may take 5-6 weeks. Let us walk you through a typical kitchen renovation process to give you an idea of what you can expect:
Day 1: The first day is dedicated to removing old materials and disposing of them, along with any small drywall repairs that may be necessary.
Day 2-4: The following days are focused on installing cabinetry, and by the end of Day 4, the cabinet installation is completed.
Day 5: This day is reserved for taking a digital template of the cabinetry to prepare for the countertop fabrication.
Day 7-8: The countertop fabrication is normally taking place.
Day 9: Countertop installation.
Day 10: We connect the sink and faucet
Day 11-12: We install the tile backsplash
After all of these steps, we complete any necessary warranty work, and your new kitchen should be mostly functional. At Kauffman Kitchens, we want our future clients to know that we will be with you every step of the way, communicating clearly and frequently to ensure that your kitchen renovation process is a success. Don't wait any longer; get in touch with us today to start your kitchen makeover journey!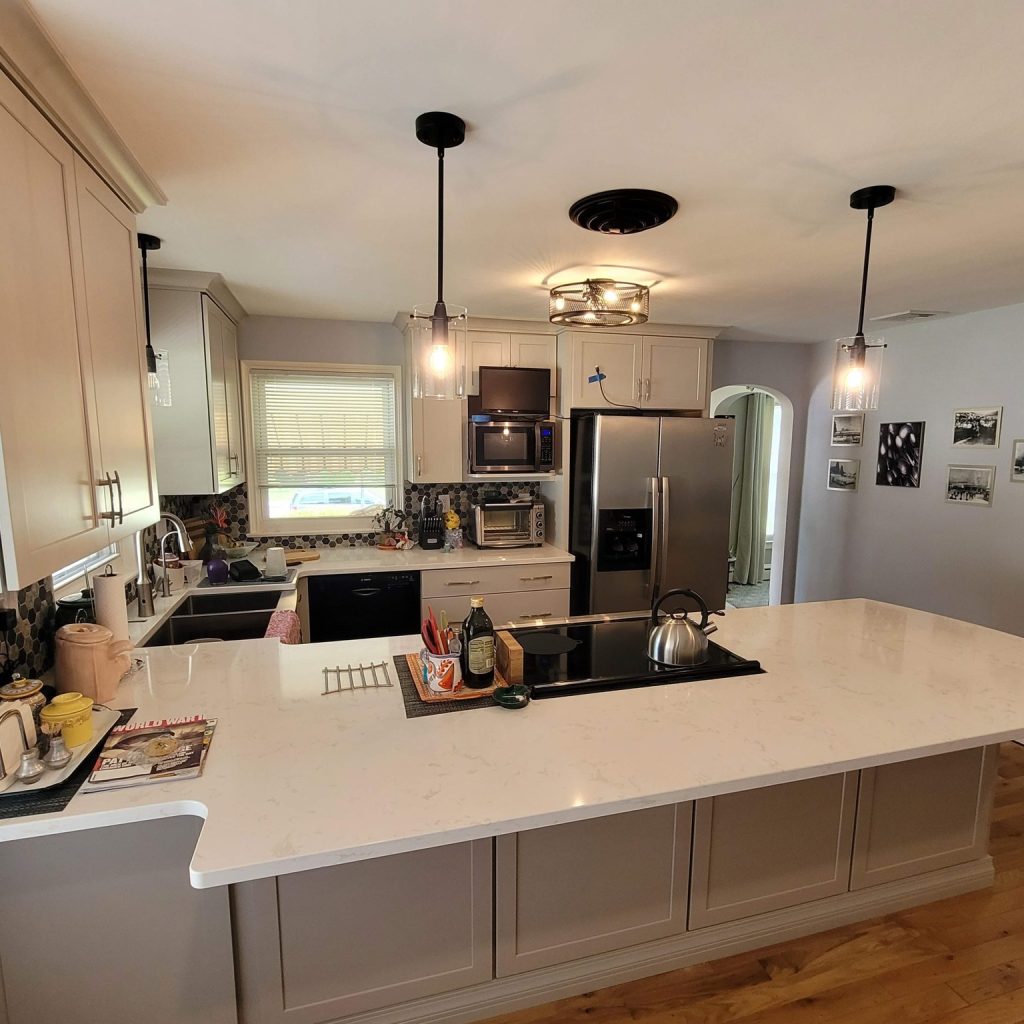 Call Today To Start Your Kitchen Renovation Process
At Kauffman Kitchens, we understand how overwhelming a kitchen makeover can be, but we're here to make it as smooth and stress-free as possible. Our experienced team is dedicated to ensuring that every detail in your kitchen remodel timeline is perfect, and we strive to always complete our projects without sacrificing quality craftsmanship. We want to give homeowners the best experience possible during their remodel, and we are confident with our exceptional team and proven kitchen renovation process, your new kitchen will be a success. Don't hesitate to reach out today to claim your free quote and start planning your dream kitchen! We look forward to working with you!