8 Fabulously Functional Small Mudroom Ideas
From corralling dirty shoes to housing tattered schoolbags and grungy Little League gear, your mudroom sees a lot of "behind the scenes" action of your daily life. You're looking for ideas on how to organize a mudroom, but is it really realistic to expect the room that houses your bulky outerwear and hand-me-down pet supplies to not only stay organized, but to be chic, too? Trust us, it's possible!
That's why we're taking the time today to talk not only about large and small mudroom ideas, but also about how to organize a mudroom and where you can find these proven storage products. Stay tuned to learn how to take your small mudroom from messy to marvelous!
How to Organize a Mudroom
So, you need a little kickstart of ideas for how to organize a mudroom? No shame in that! The countertop and custom cabinetry experts at Kauffman Kitchens are here to help – we're homeowners with kids, too, so we know just how real the struggle can be.
Learn how to organize a mudroom from the local home professionals. Here are 8 small mudroom ideas for making your space seem bigger and creating overall better mudroom storage:
Blend outdoors with indoors
Small spaces can tend to feel cramped and overwhelming quickly. By adding a window, skylight, or total-glass-pane doors, you can really expand the space without adding actual square footage.
Put cabinets on the wall space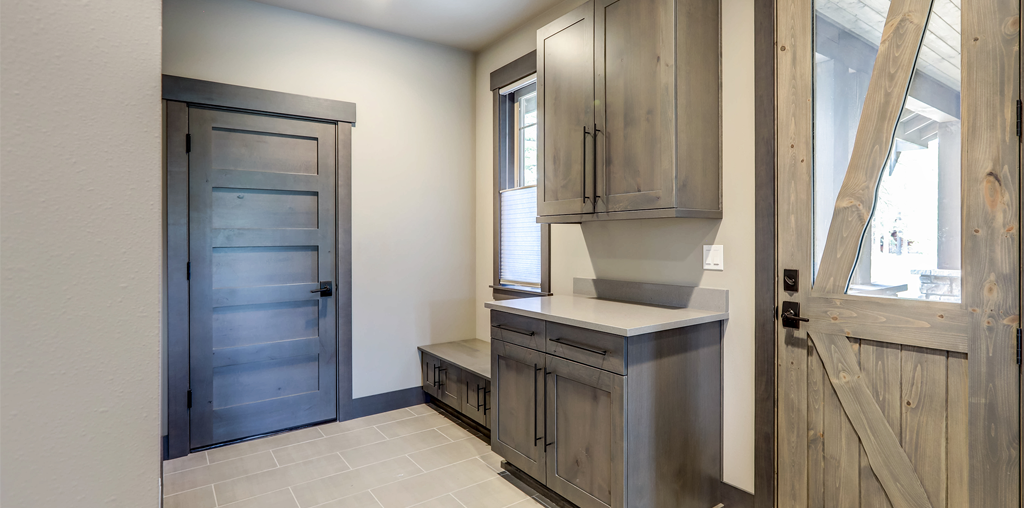 Mudroom storage cabinets are a must-have no matter what size room you're working with. Getting custom-made cabinetry is one of the best investments you can make when organizing a mudroom because they're uniquely
Pair open shelving + storage bins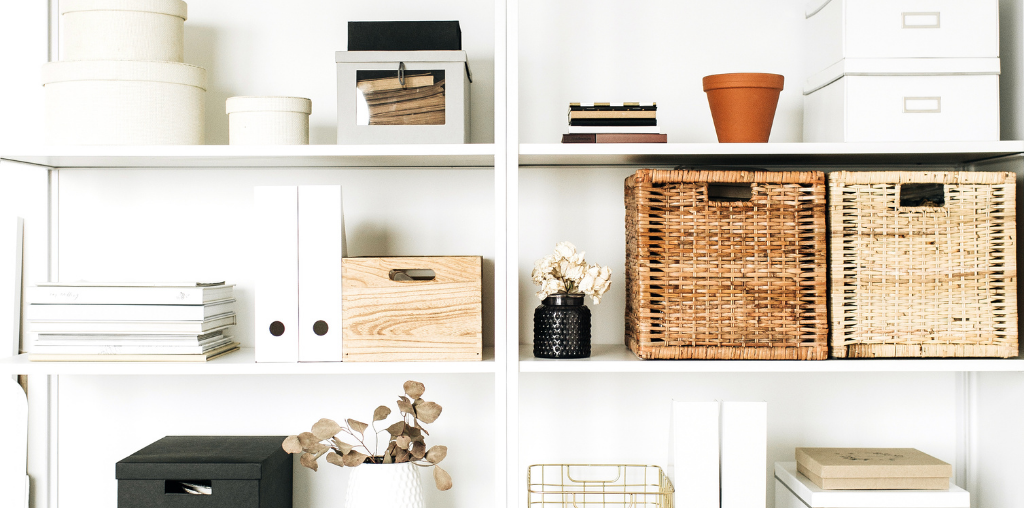 This is the less expensive alternative to custom mudroom storage cabinets. However, this small mudroom idea does require you to keep the space organized often, since there will be no hiding the mess.
Forget the furniture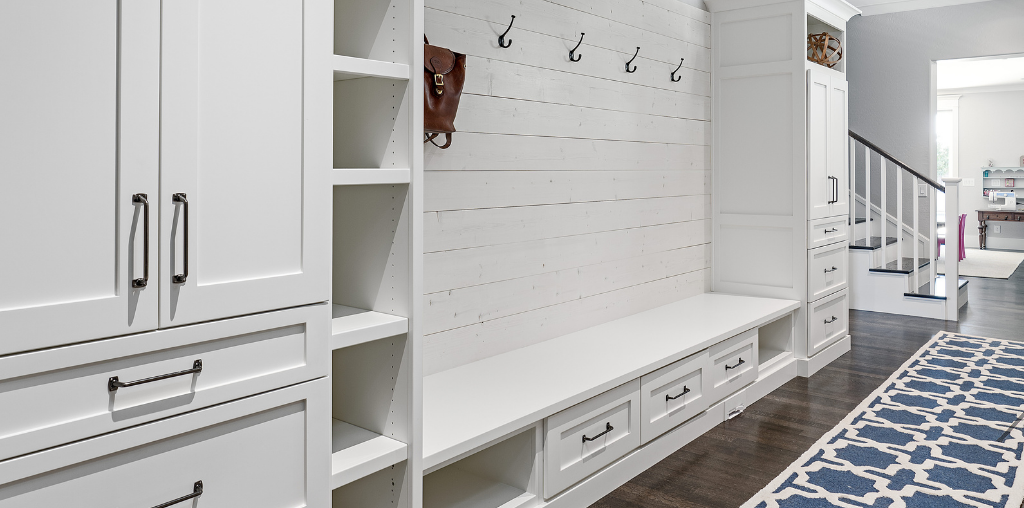 Bulky furniture can take up vital mudroom storage space. So, if you're wondering how to organize a mudroom, that isn't it! Instead, add a bench seat that can double as mudroom storage cabinets! PS – We can get you a quote for that.
Incorporate countertops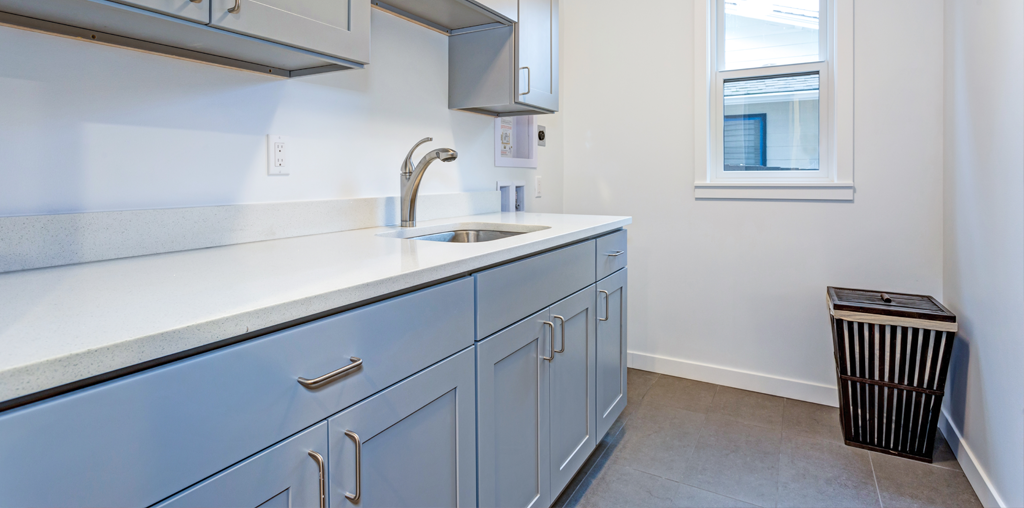 Extra countertop space is NEVER a bad thing! Adding countertops in your mudroom is ideal for completing messier chores or folding laundry. Plus, it's especially useful if you have a sink in the room.
Add a message board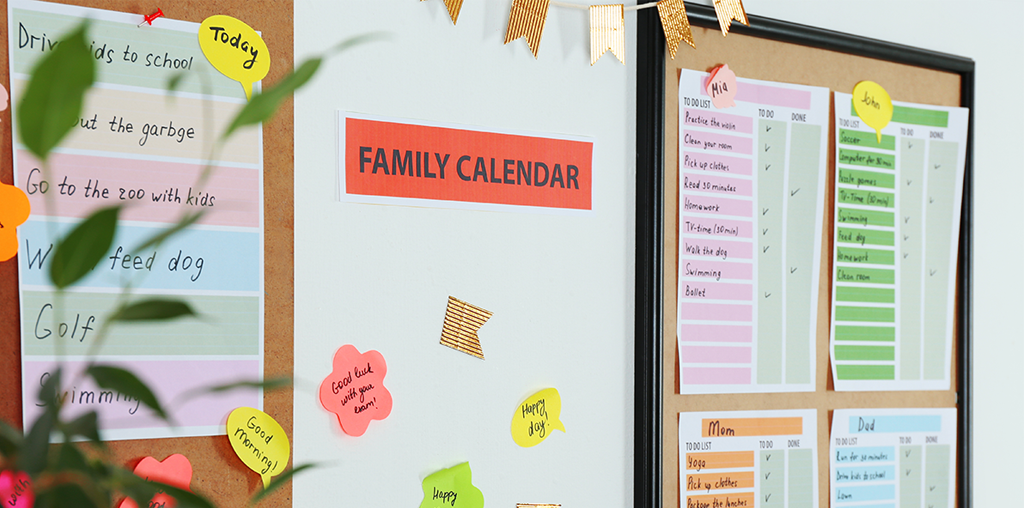 Place a bulletin board on your empty mudroom wall for chore lists, calendars, or drawings. Instead of having miscellaneous papers floating around, you'll have an organized, designated space for them.
Go bold with prints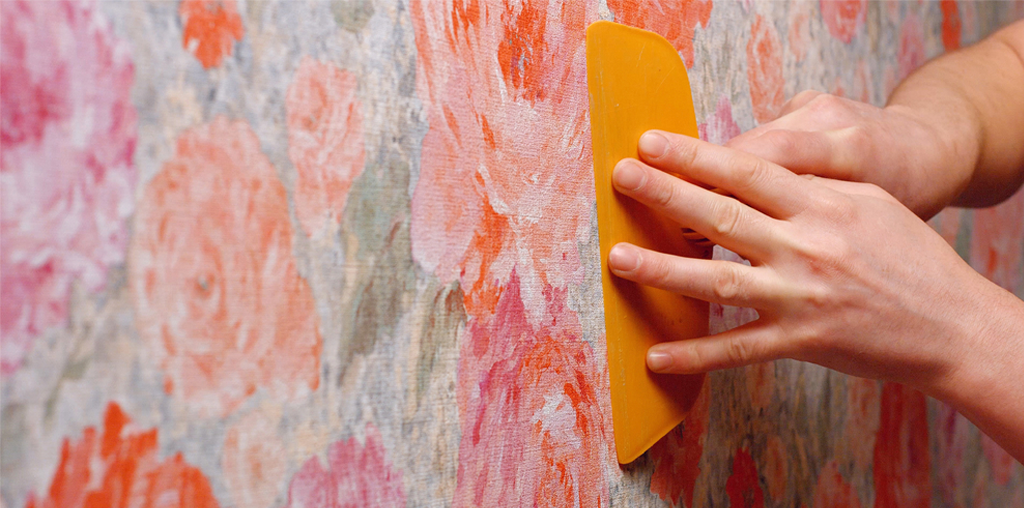 Bold wallpaper or accent rugs are known to make small spaces feel larger. Adding visual interest is one of the greatest small mudroom ideas – and it's often one of the cheapest, too!
Keep it behind closed doors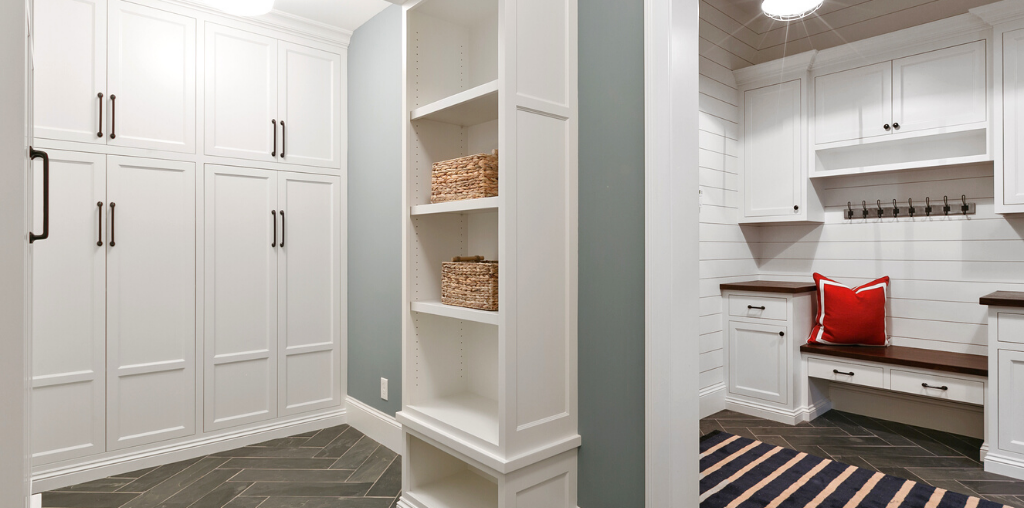 Instead of a standard locker style nook, add custom floor to ceiling cabinets that open to reveal shelving and hangers. It's totally sleek, and the junk won't be front and center.
Custom Mudroom Storage Cabinets
You may have noticed one common theme in our list of small mudroom ideas: cabinetry. It's true that adequate storage is a result of the right cabinetry. Here are just a few of the mudroom storage cabinets we recommend and can build for you:
Custom floor-to-ceiling cabinets
Wall cabinetry
Built-in "lockers" or shelving
Get your free custom cabinetry quote today!
Get Personalized Small Mudroom Ideas for Your Home!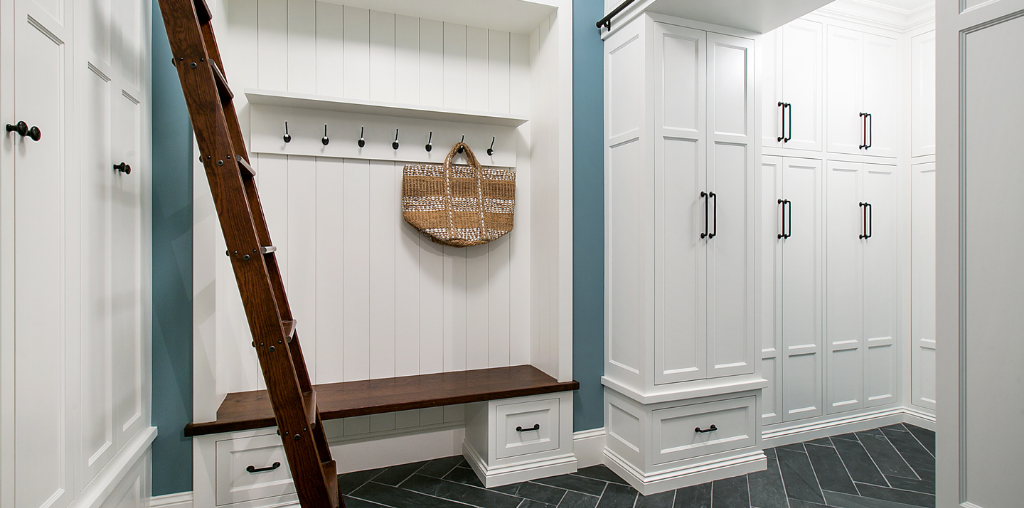 At Kauffman Kitchens, we are a total kitchen renovation company, also specializing in bathroom remodels and mudroom redesigns. Based in Lancaster County, PA and in business since 1987, we have everything it takes to put small mudroom ideas to action.
Contact us via phone or email to get a complimentary quote or personalized ideas for your home!