Upgrade Your Bathroom In 2022 With These Bathroom Cabinet Ideas
Are you looking to upgrade your outdated bathroom cabinets in 2022?
Then you'll love the bathroom cabinet designs we have here at Kauffman Kitchens. We know that making sure your bathroom reflects your own personal style can be a challenge. That is why we are determined to make it easier for our customers. From semi-custom cabinets that can be designed with you in mind to cabinets from top-rated brands like Wolf, Decora, and Schrock, we are sure you will find something that elevates your bathroom cabinet style. Today, we are walking you through some of our favorite bathroom cabinet ideas for 2022. Read below to get inspired to take your bathroom to the next level!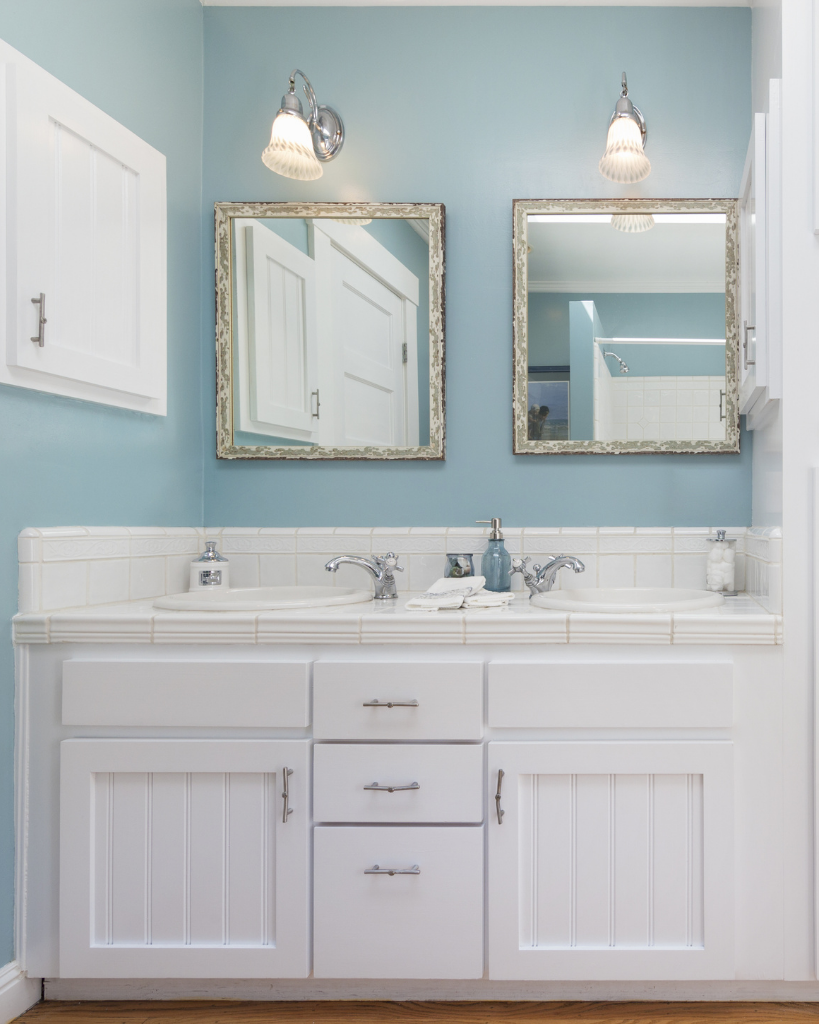 5 Fun Bathroom Cabinet Styles To Try In Your Master Bathroom
Let's face it, we spend a lot of time in our bathrooms, so why not make sure that they reflect our personal styles? With every new year comes new opportunities and styles to explore. Take a look at our 5 favorite bathroom cabinet styles for 2022 to see if any spark your interest!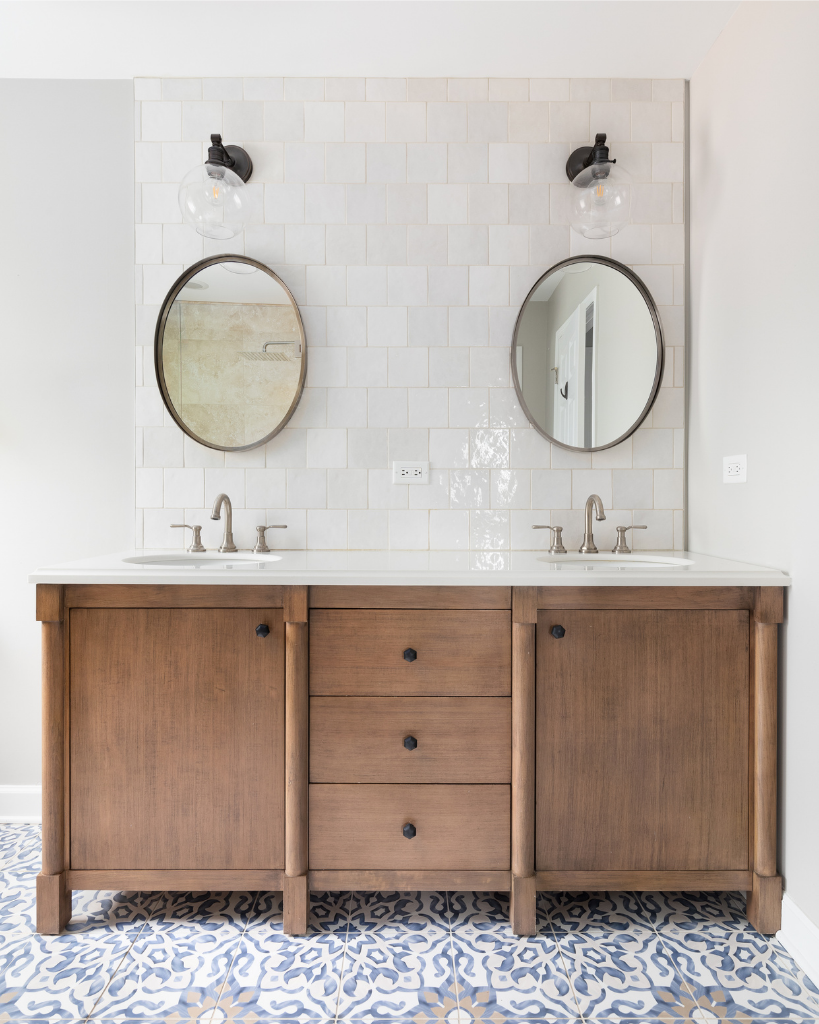 Rustic: Do you love the look of a farmhouse kitchen or bathroom? Easily bring that style to your bathroom with rustic bathroom cabinets. We suggest doing this by adding dark and distressed-looking wood as your cabinet material.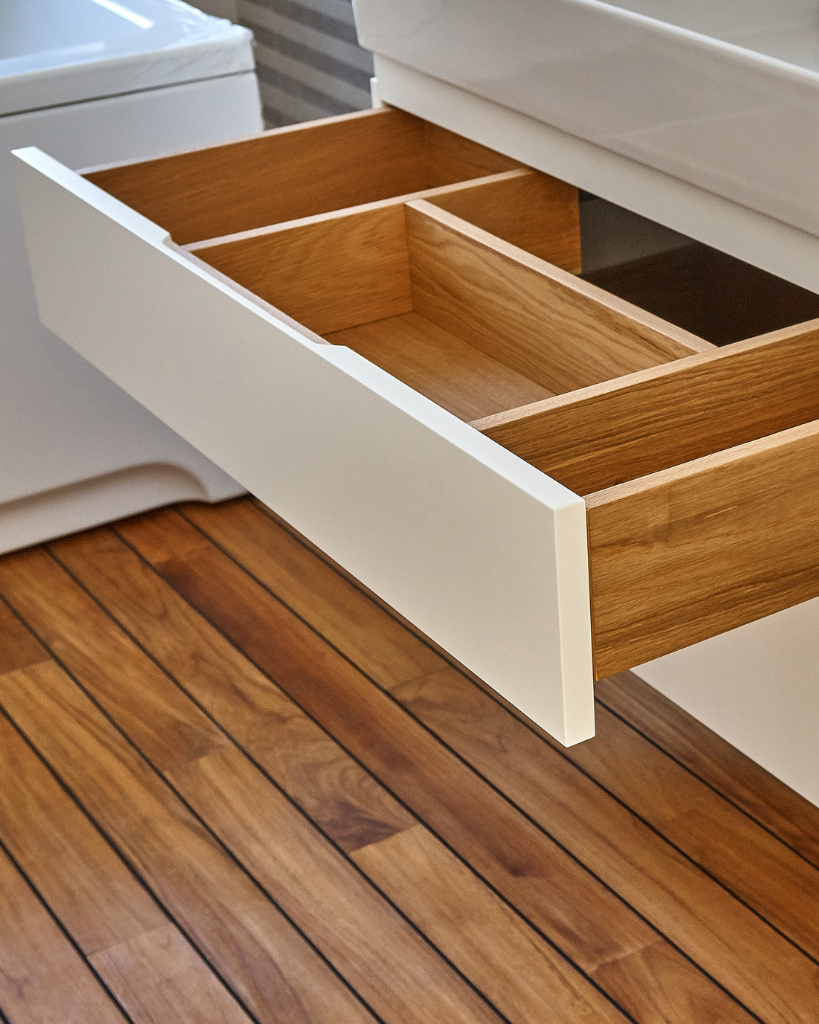 Boho: Add a touch of quirky to your master bathroom with some boho bathroom cabinets. For boho cabinets, we suggest having an open shelf plan that allows you to add fun accessories and pops of colors to your cabinets. Feel free to add some plants to get creative!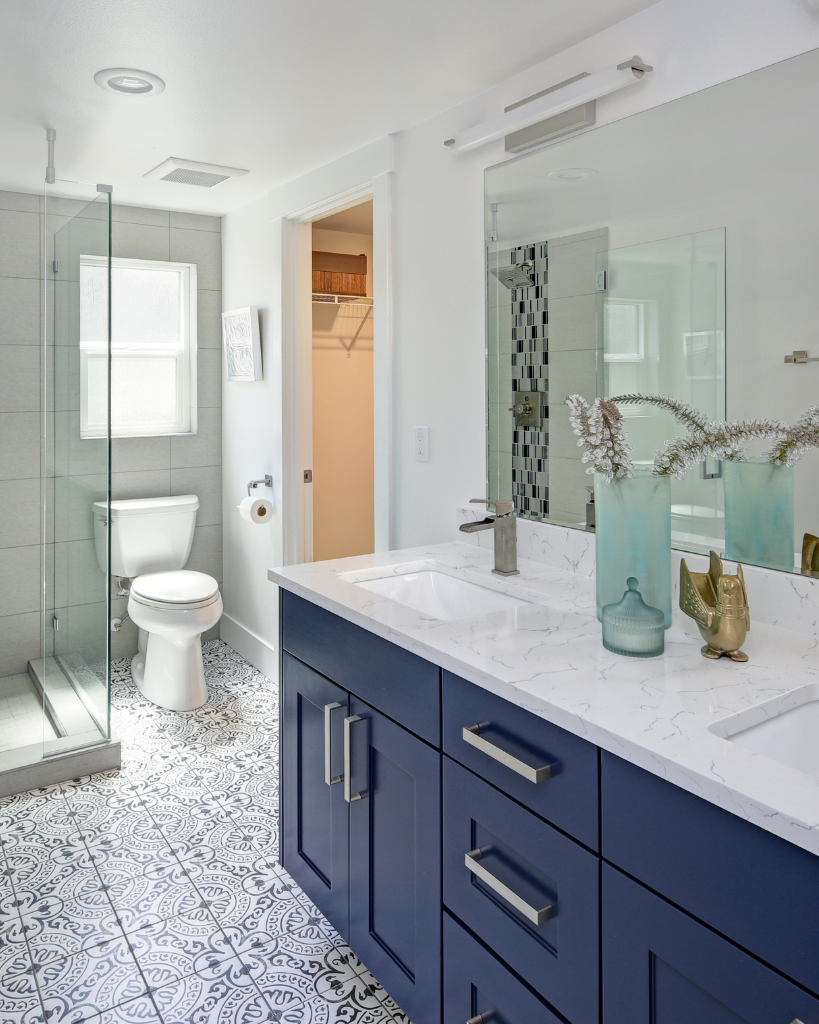 Modern: Like to keep your bathroom products under your vanity and countertops? Then we suggest a modern bathroom cabinet style. Modern cabinets can be tucked under your vanity so that the bathroom mirror is unobscured and free of clutter.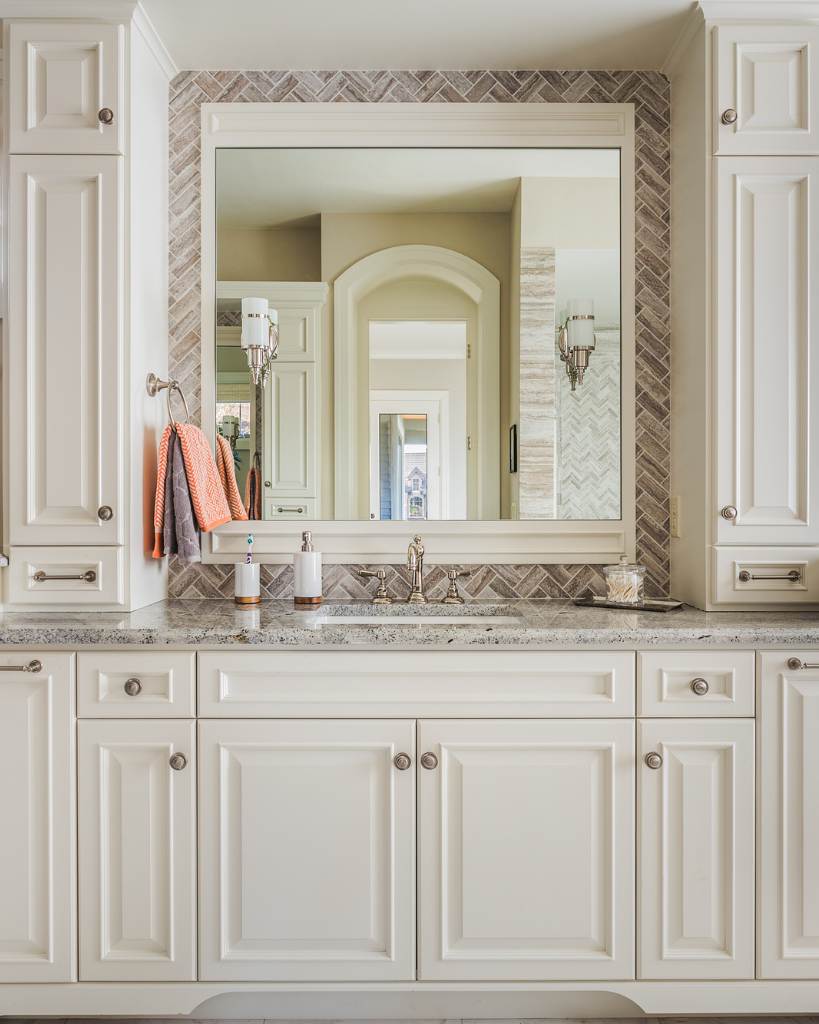 French: Want to get timeless and romantic with your bathroom cabinets? Then the French style is for you! This beautiful bathroom cabinet design features the best of the French renaissance with plenty of storage space for families.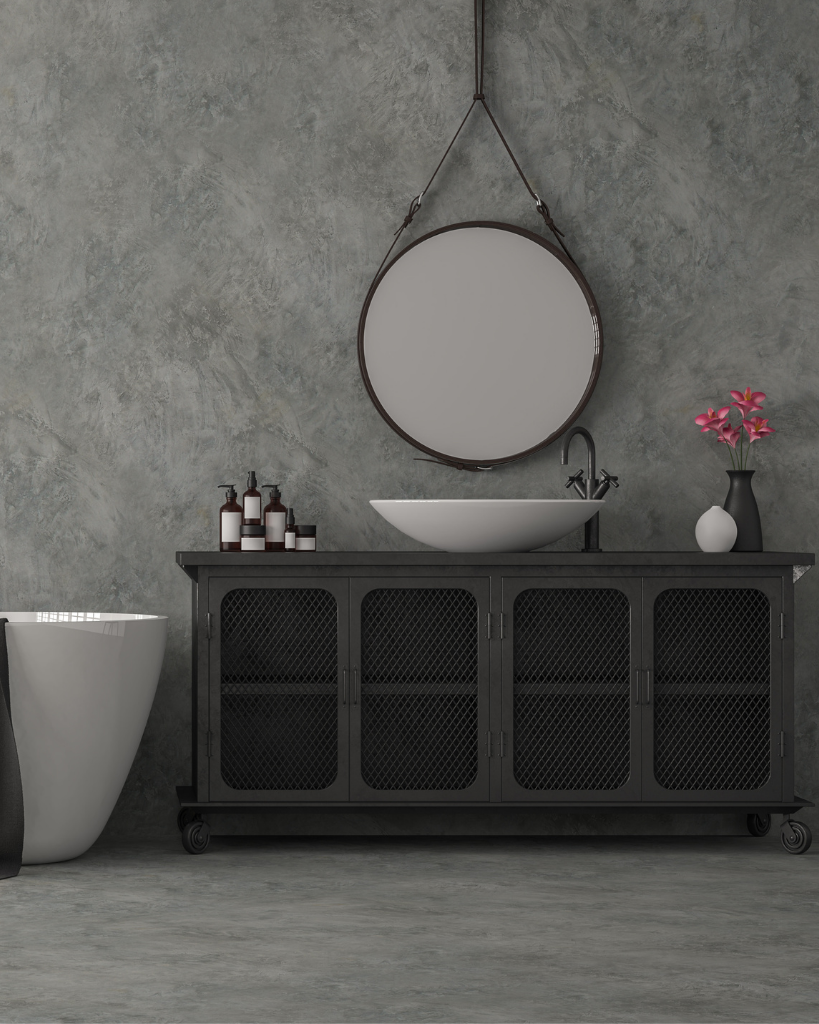 Industrial: Have your master or small bathroom make a statement with an industrial-styled cabinet. With darker tones like grays, blacks, and blues, this bathroom cabinet design is sure to be a hit with both husbands and wives.
If you are interested in adding any of these above cabinet styles to your bathroom, contact our team today to learn more!
Need even more bathroom inspiration? Check out our project gallery to see some of our most recent commercial and residential bathroom remodels.

Add One of These Luxury Bathroom Designs To Your Space in 2022!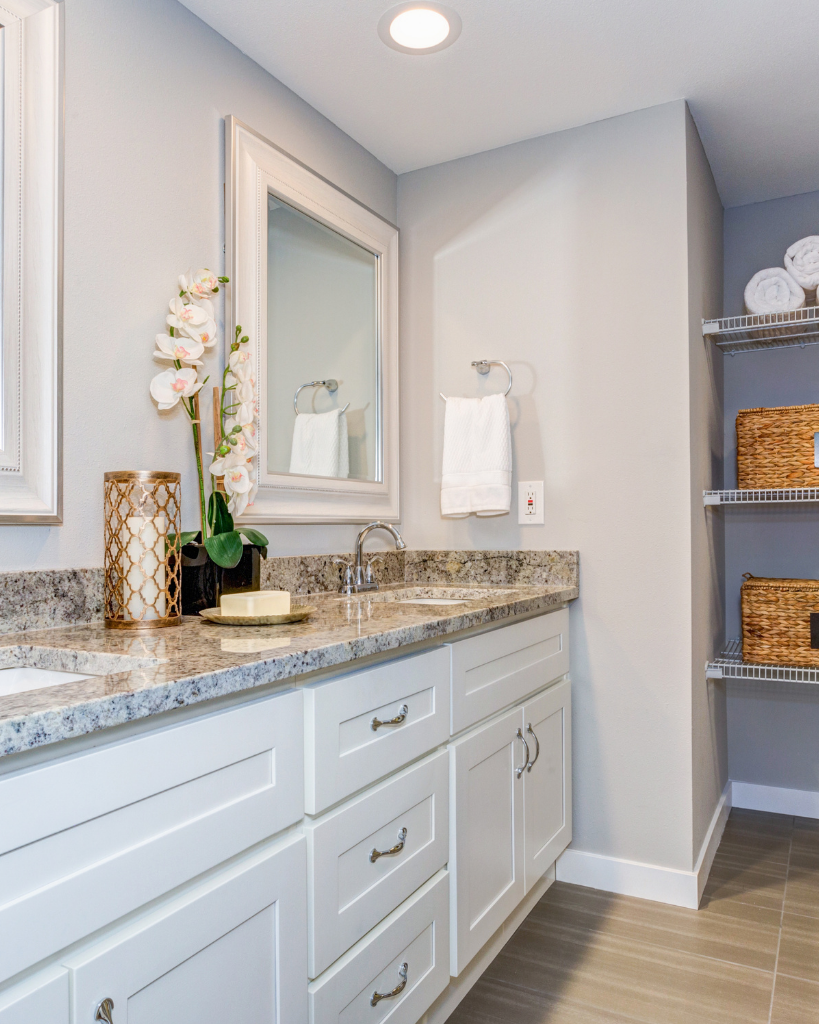 Have you been thinking about redesigning or upgrading your bathroom? At Kauffman Kitchens, we believe that your bathroom cabinets should not only be a great place for storage but also reflect your own personal style and personality. With the help of the amazing cabinet brands we offer, we have been transforming small and large bathrooms for decades. If you are interested in any of the bathroom cabinet ideas we have listed above, get in touch with our team by filling out an online form!
Claim your free estimate when you call today!