Four Ways Window Replacements Lighten Up Your Kitchen Remodel
Windows infuse natural radiance, painting every corner with the sun's gentle strokes. They amplify visual dimensions, making even compact kitchens feel spacious and inviting. The interplay of light and shadow dances upon countertops and appliances, creating a dynamic atmosphere that shifts with the day. Windows not only illuminate but also ventilate, whisking away culinary odors and adding a breath of fresh air. Choosing the right window replacements will make your kitchen the focal point of family gatherings, morning routines, and cherished moments.
Discover The Benefits of Natural Light in Your Kitchen
Not only do windows welcome natural light to your home, but they come with added benefits that will improve health, mood, and lifestyle.
• Energy Efficiency: With ample daylight, you can reduce reliance on artificial lighting during daytime, leading to potential energy savings.
• Color Accuracy: True colors are better perceived under natural light, allowing you to appreciate the authenticity of ingredients and décor.
• Stress Reduction: Sunlight triggers the release of serotonin, a neurotransmitter associated with relaxation and stress reduction.
• Resale Value: Homes with well-lit, naturally illuminated kitchens tend to have higher resale value due to their desirability.
Explore four window replacement ideas that will brighten your kitchen remodel!
The Kitchen Bay Window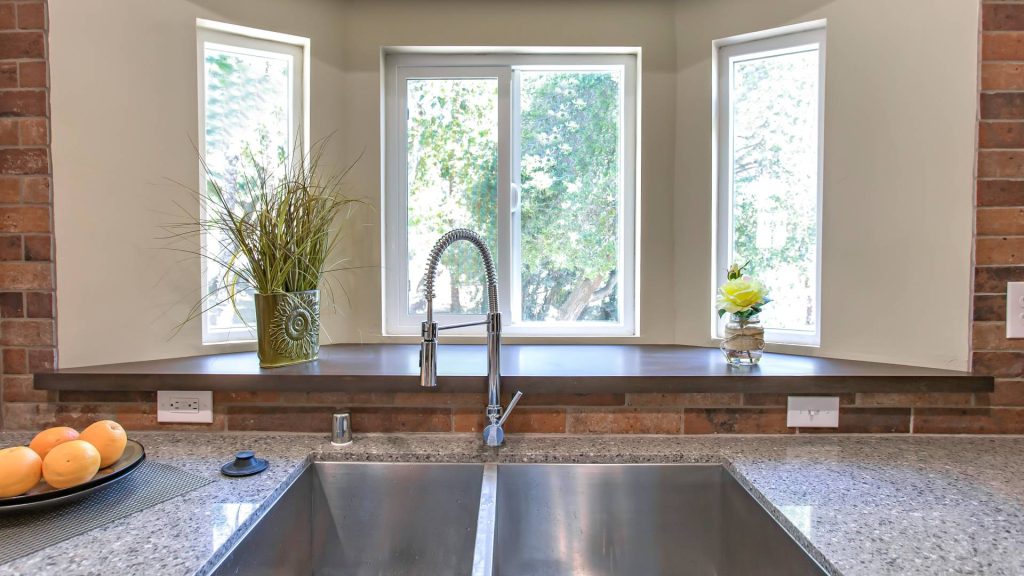 Adding a kitchen bay window invites a flood of sunlight into the space. This window design allows light to crisscross the kitchen, creating a lively yet relaxing atmosphere.
The Ornamental Window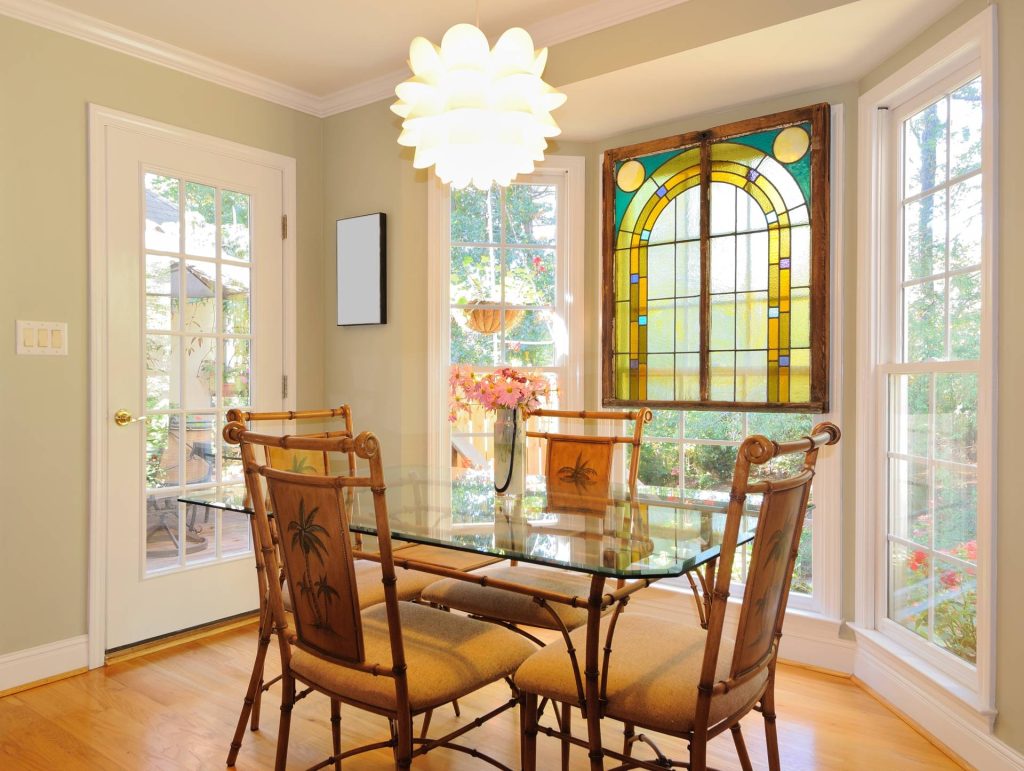 Ornamental glass adds a splash of color to the kitchen, allowing you to enjoy your neutral countertops and cabinets, while welcoming in contrasting tones via the window.
The Casement Window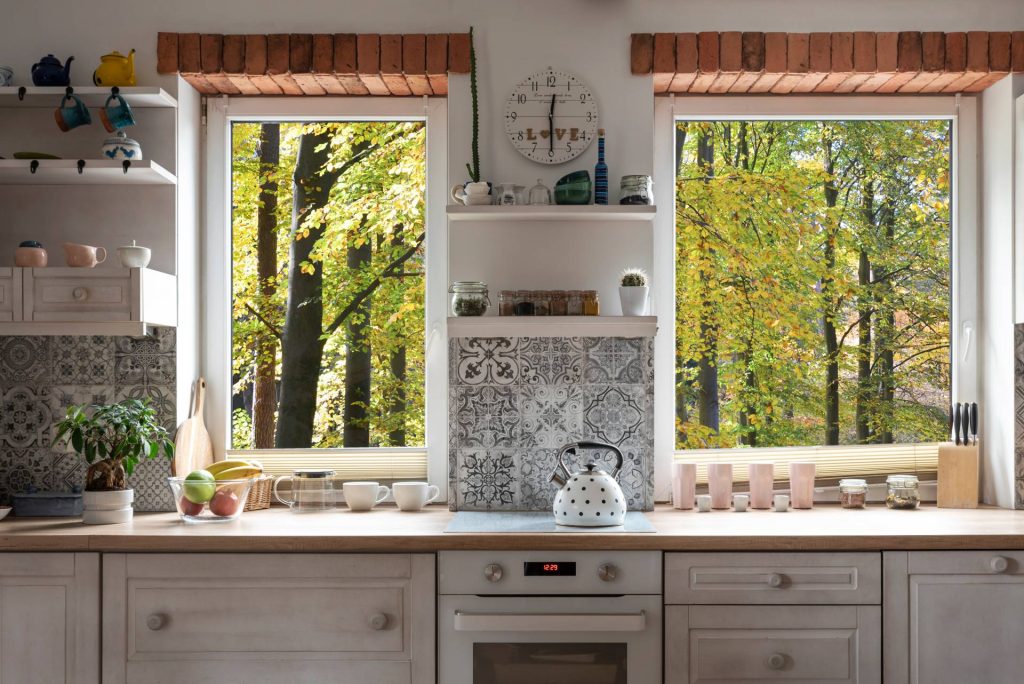 Casement windows can only be opened from the inside, providing extra security to your home. This window style is particularly energy efficient due to the strong seals that do not rely on a track to slide on.
The Window Sash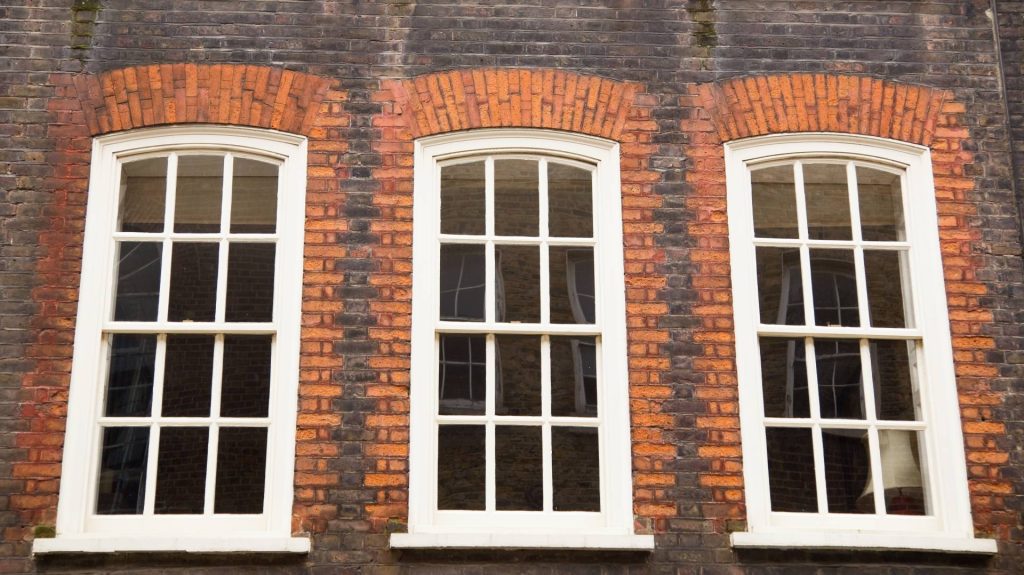 For individuals living in older homes, updating a window sash could elevate your home's exterior curb appeal. The contrast between vintage and modern is not only visually appealing, but could increase resale value during the selling period. This overlooked feature adds a bold, yet charming, touch to your home's design.
Ready to take the first steps toward a kitchen remodel? Contact Kauffman Kitchens today for a free estimate. From start to finish, an experienced member of our team will be dedicated to making your dream remodel a reality.
Beautify Your Kitchen With a Bay Window
At Kauffman Kitchens, our journey is defined by a fusion of innovation and experience, enabling us to reimagine kitchens as personalized masterpieces. Meticulously curating each detail, we harmonize functionality and aesthetics, reshaping culinary realms into seamless works of art.
Whether you've been inspired to include a bay window in your kitchen update, or focus on window sash replacements, our team of seasoned professionals are dedicated to providing you excellent customer service and high quality craftsmanship.
Visit the New Holland showroom to explore our extensive inventory in-person! Speak to team members, browse flooring samples, backsplash samples, and embark on your remodel with Kauffman Kitchens today.