The Best 2023 Kitchen Backsplash Ideas To Take Your Remodel To The Next Level
Are you wondering what the latest trends in kitchen backsplashes are? Do you want to make sure that you choose the best modern kitchen tiles for your remodel? Then Kauffman Kitchens is here to help! As experts in the field of kitchen remodeling, we take pride in offering inspiration and ideas to help elevate your outdated culinary space. With our extensive experience, we understand what kitchen backsplash ideas are really making a splash ( pun intended) in the 2023 market. Our mission is to help you create a backsplash that complements your vision and also fits in with your budget. If you're looking to breathe new life into your outdated kitchen, one of these 2023 backsplash trends might just be the solution you've been searching for! So without further ado, let's dive into the best 2023 kitchen backsplash ideas we wholeheartedly recommend to clients just like you!
2023 Backsplash Trends Our Clients Can't Get Enough Of
At Kauffman Kitchens, we are thrilled to share the exciting 2023 backsplash trends that we have seen take off in the past year! No matter if you want something that feels more traditional or something that is a bit more rustic, these ideas are sure to satisfy! Here is a list of the modern kitchen tiles our clients can't get enough of:
White or Off-White Tile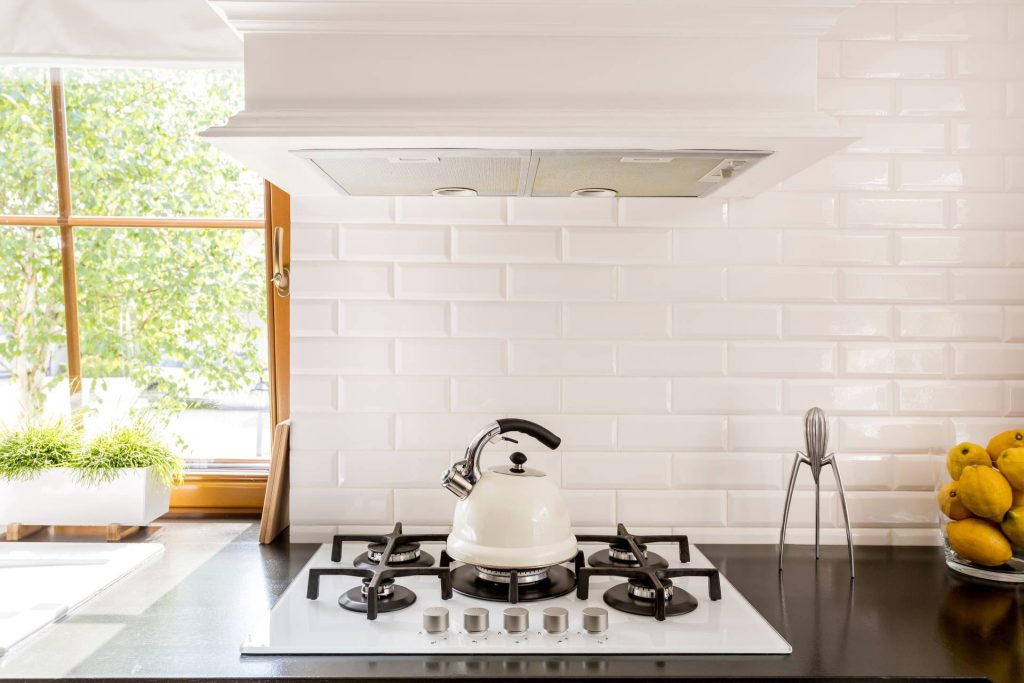 One classic option that remains a favorite among our clients is the timeless white or off-white color with light to medium-colored grout. It offers a contemporary touch that never goes out of style, making it a reliable choice.
Longer Subway Tiles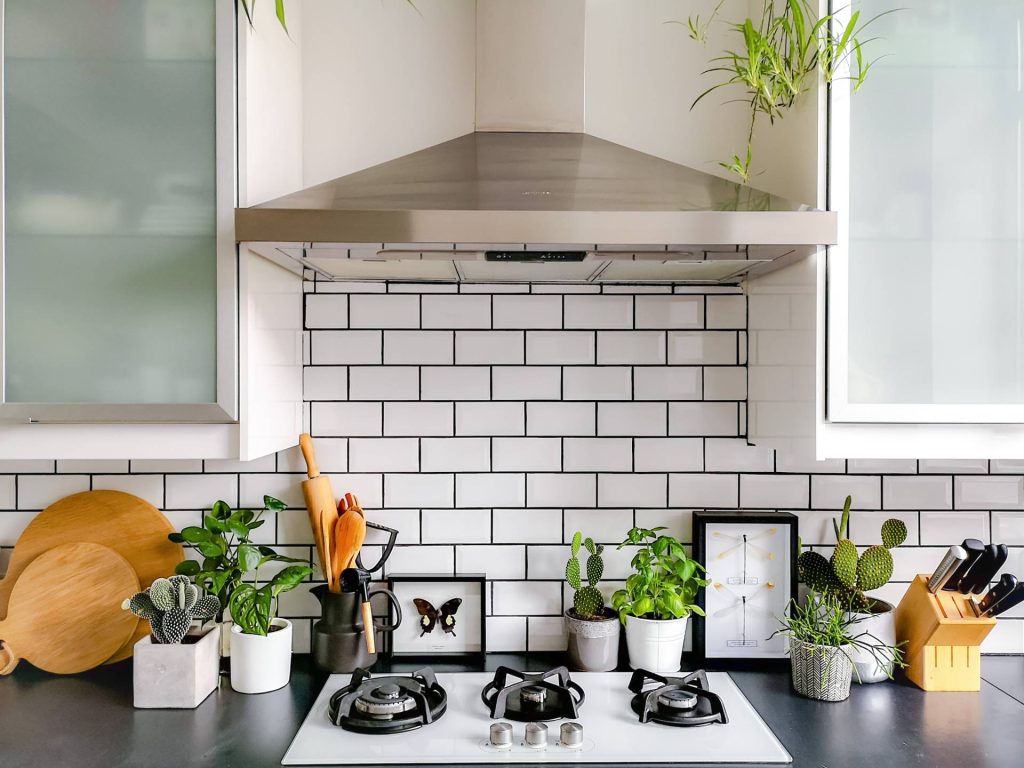 These modern kitchen tiles have been leading the way over smaller, more traditional subway tiles. Longer 3"x12" tiles can bring a fresh and modern look to kitchen spaces.
Decorative Tiles With a Pop Of Color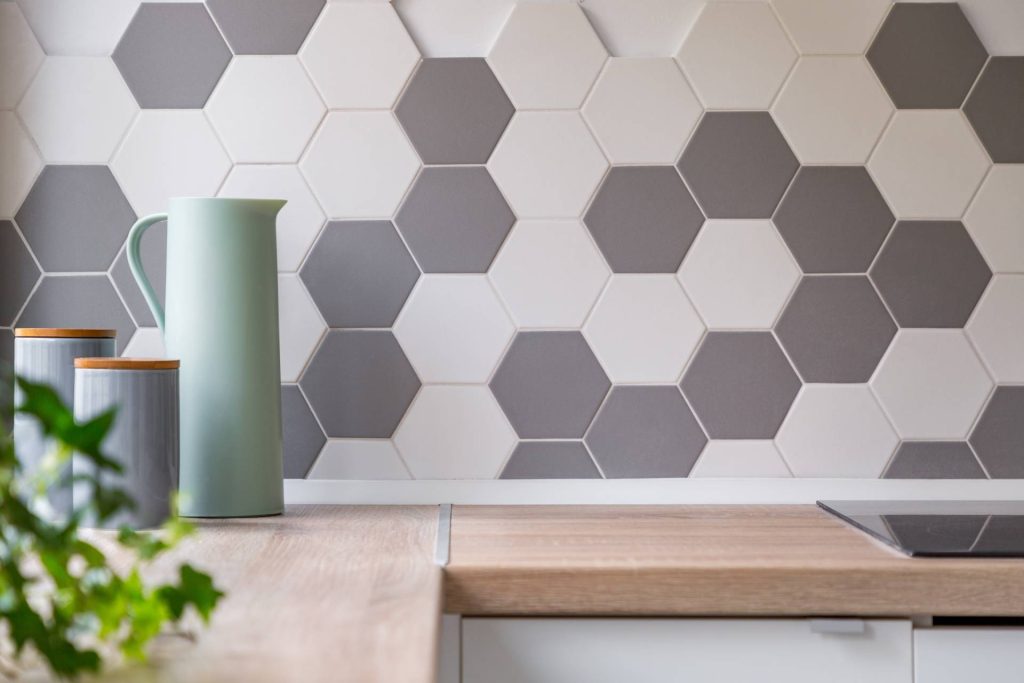 If you're looking to make a bold statement, consider going for decorative tiles with a pop of color. Adding that subtle splash of vibrancy can truly make your kitchen stand out and reflect your unique style for your kitchen remodel.
Stone Brick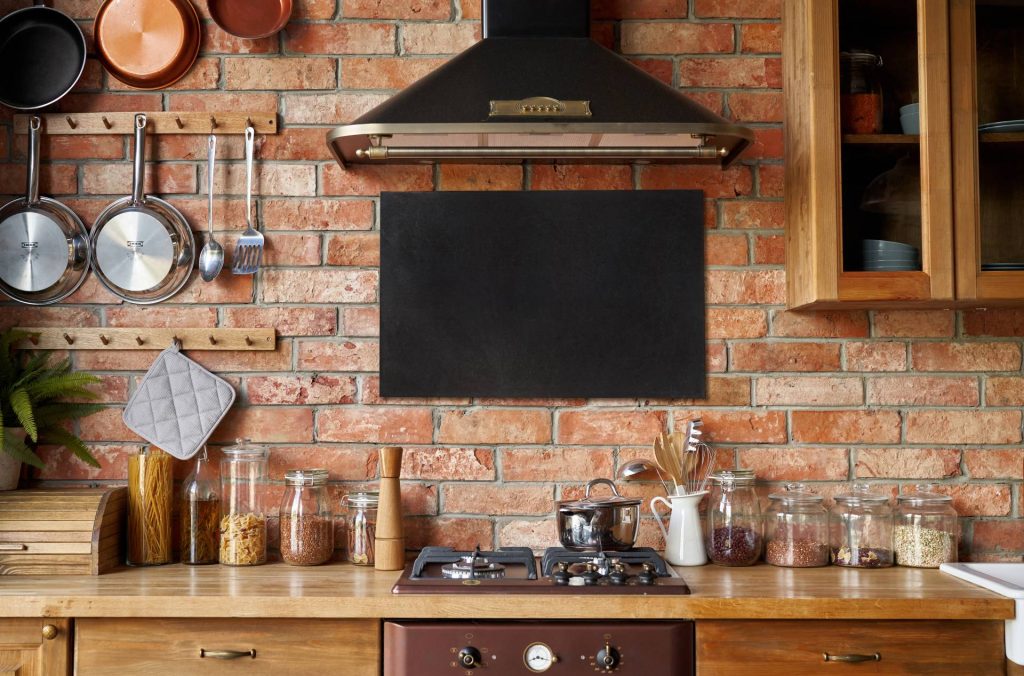 For those aiming for a rustic and charming farmhouse kitchen, a stone brick backsplash is an excellent option.
Herringbone Tile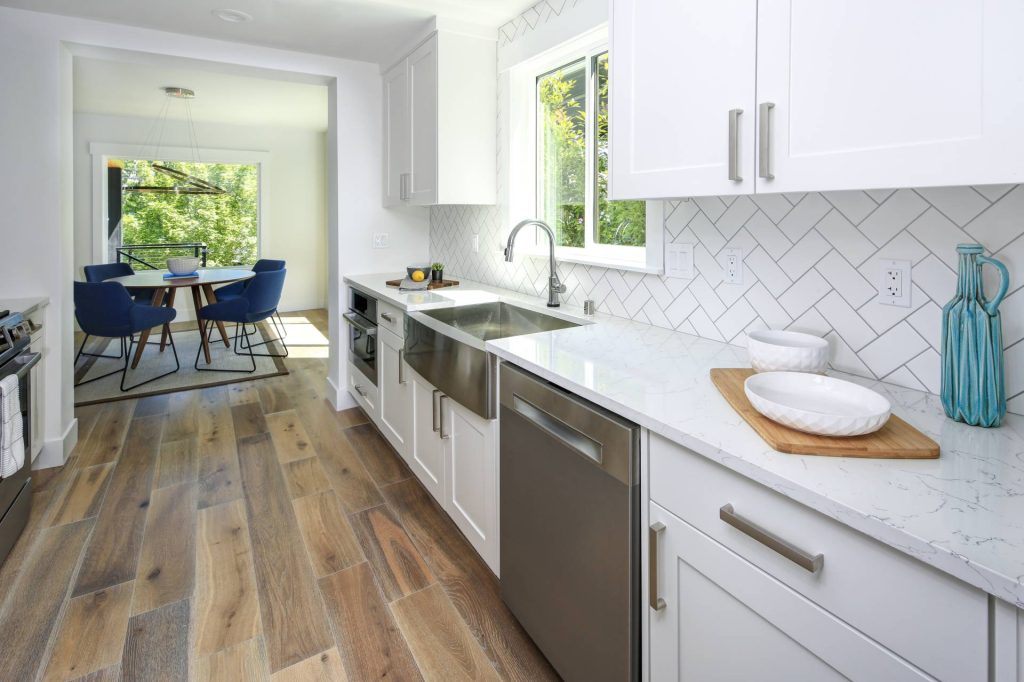 The herringbone decorative tile has been one of the most prominent 2023 backsplash trends we have started to notice. This modern kitchen tile is great for adding a clean and stylish feel to your new kitchen.
Marble Tiles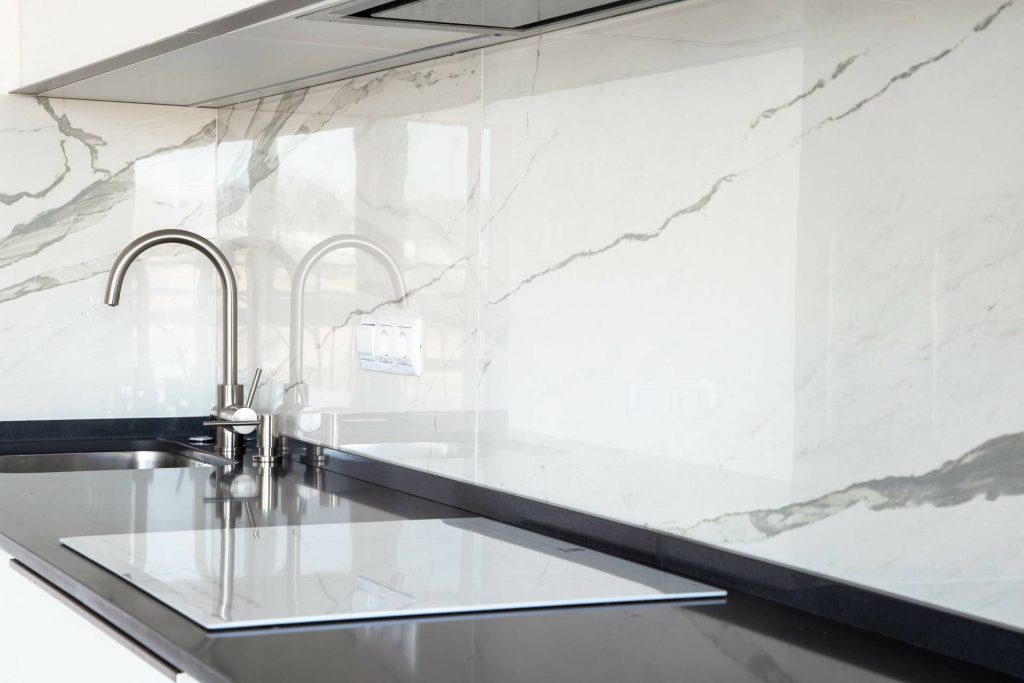 For a touch of elegance, we recommend marble tiles. They can provide beauty and durability at a great price point.
Mosaic Tiles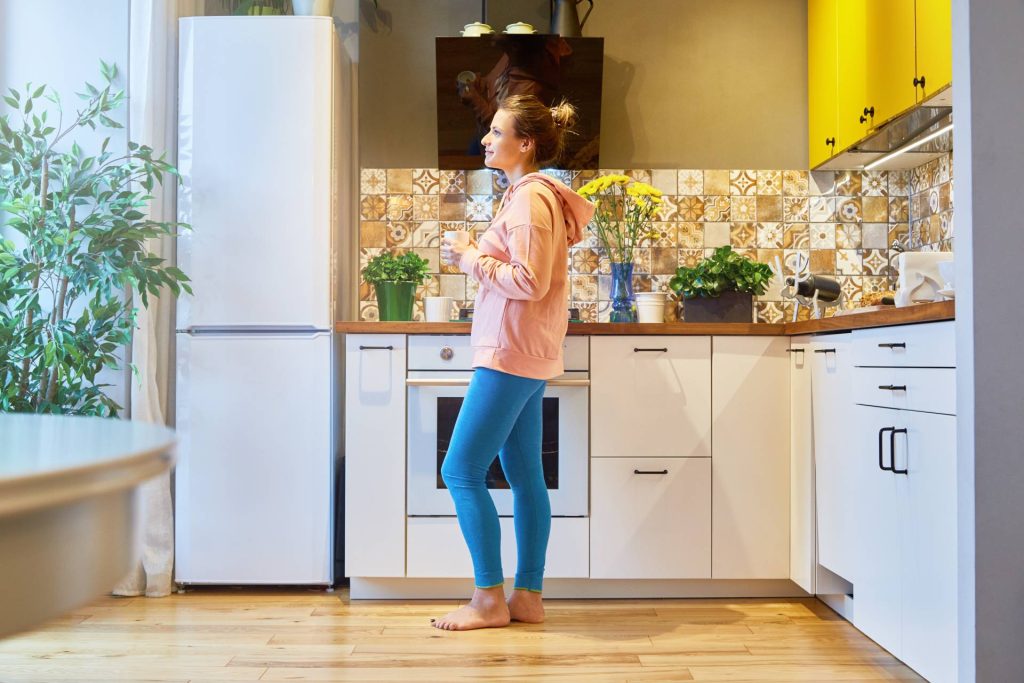 Infuse fun and personality into your new kitchen with the captivating patterns and vibrant colors that are offered with mosaic tiles.
If any of these kitchen backsplash ideas have piqued your interest, we'd be delighted to help you explore your options even further. Contact us today to get a free quote and make your appointment to visit our New Holland Showroom to see our stunning tiles in person!
Get Affordable Modern Kitchen Tiles With The Help Of Kauffman Kitchens!
Here at Kauffman Kitchens, we are thrilled to share the exciting kitchen backsplash ideas we're witnessing taking over 2023! But our goal is to do more than just provide you with the best modern kitchen tiles; we want to offer you an exceptional kitchen remodeling experience that can't be beaten. When you choose to partner with Kauffman Kitchens, you'll have a dedicated project manager by your side, guiding you through every decision of your kitchen makeover journey. With the myriad of options available, we take it upon ourselves to help you discover the perfect affordable kitchen backsplashes. We proudly source all our tiles from the top-rated brand Martin's Flooring, ensuring quality and style for your kitchen. Let us assist you in selecting the ideal appliances, backsplashes, and other elements your new kitchen remodel requires. Experience the joy of a beautifully transformed kitchen with the help of Kauffman Kitchens. Contact us today, and let's get started creating your dream kitchen together!