How to Choose Kitchen Cabinets: Price & Style Guide
Whether you're updating an existing kitchen or installing a brand new one, one of your top concerns is likely to be your budget. But did you know you can get amazing new cabinets in your home for under $10,000?
As kitchen designers and installers for the past 33 years, we know how to choose kitchen cabinets that our customers love at a price point that they appreciate. Today we're sharing those secrets with you!
Get tips on how to choose kitchen cabinets and discover how much it costs to replace kitchen cabinets by reading today's blog.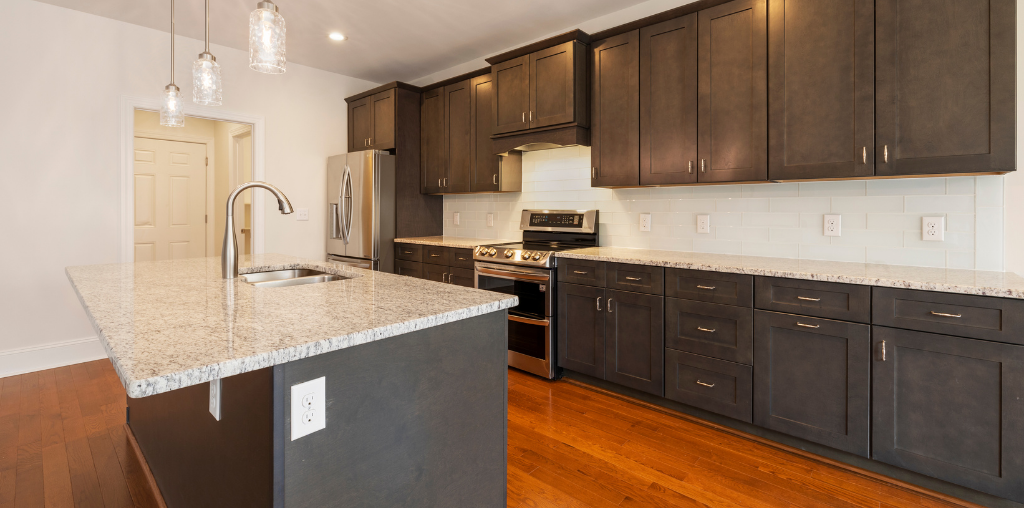 How to Find Your Modern Kitchen Cabinet Style
Cabinets are the backbone of the kitchen.
Configured cabinetry makes the most use of your kitchen's size, but custom ones emphasize your personal style. Today, most savvy homeowners want to choose kitchen cabinets that will do both. Get started with these three simple points to help figure out how to choose kitchen cabinets to best fit your needs!
Considerations for Choosing Kitchen Cabinet Styles
Tall vs. Short Upper Cabinet Height – More and more modern kitchen cabinet styles we install lately extend to the ceiling, making use of high-up space for storing infrequently used, but all-important, appliances, serving ware, or antiques. Having tall upper cabinets is a great way to maximize storage in a kitchen with small square footage!
Stained vs. Painted Cabinet Colors – When it comes to modern kitchen cabinet colors and pairing them with your countertops, it's all about creating balance. If your countertop is patterned, our cabinet experts recommend a light-colored painted cabinet. On the other hand, you could take advantage of a wood stain cabinet if your countertops are more of a solid color.
Drawers vs. Cabinets – Practically speaking, will your kitchen items store better in a cabinet or a drawer? While drawers are great for organizing, cabinets are great for storage! Despite cabinet's popularity in the past, we're seeing more modern kitchen designs beautifully incorporate both drawers and cabinets.
Because computer screens can inaccurately represent colors, stains, and styles, we strongly suggest you visit our showroom in New Holland, PA before committing to your new cabinetry. Schedule your appointment today!
How Much Does It Cost to Replace Kitchen Cabinets?
Installing new kitchen cabinets undoubtedly adds a contemporary appearance and value to your home – but every upgrade comes with a price. When it comes to finding your answer for, "How much does it cost to replace kitchen cabinets?", it is always most accurate to have a local professional give you a custom estimate. While every project is individually quoted, there are a few factors that typically impact price:
Quality/brand
Size of kitchen
Custom vs. semi-custom vs. stock cabinetry
Removal & installation
In the image below, you'll see a rendering of a beautiful design with modern kitchen cabinet styles. Depending on the options you choose, replacement cabinets like these could cost around $6,575 for our best selling stock cabinetry, or up to of $11,500 for our top-of-the-line ones.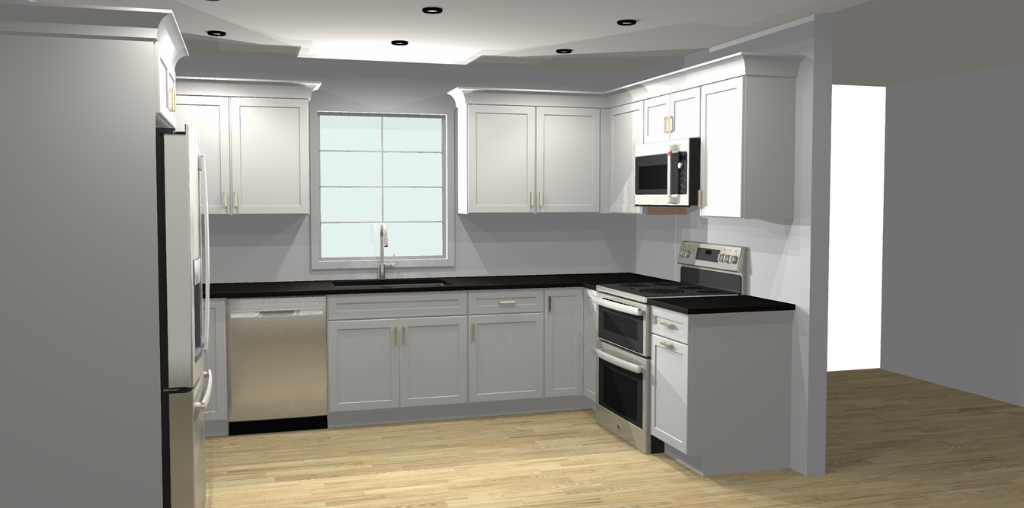 The cost for a team to install replacement cabinets averages around $1,000 – $2,000 for homeowners in Lancaster and Chester County, PA, in addition to the cost of the cabinets. Add it all up to know how much it costs to replace kitchen cabinets!
Visual learner? You can have our team give you a price breakdown of your dream project – free of charge and obligations! Start now with a phone call or by completing our online form.
Choosing Kitchen Cabinets from Kauffman Kitchens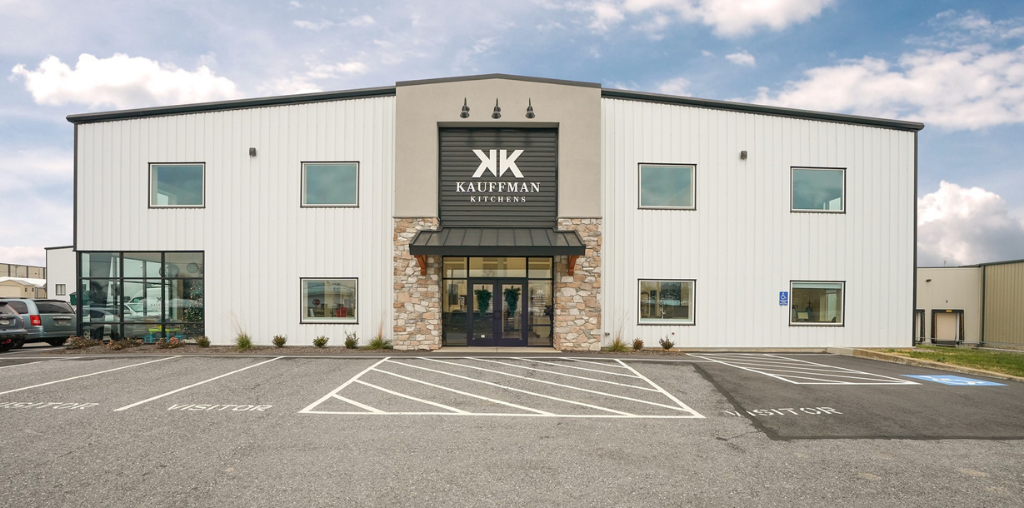 There are many things to take into consideration when planning your new kitchen cabinets like placement, material, timeline, pricing, and more. At Kauffman Kitchens, we believe it's our job to make these overwhelming aspects easy so you can focus solely on the fun design and style choices.
Let us help kick-off your kitchen reno by answering your questions like," How much does it cost to replace kitchen cabinets?" and," When can we expect to have installation completed?". Give us a call or fill out an online form to get started!