Ultimate Home Kitchen Planning Guide: What is a Chef's Kitchen?
Bobby Flay, Rachel Ray, Martha Stewart, Emeril Lagasse—every one of these celebrity chefs brings pro kitchen tips to your home through cookware, television, and more. But if you want to cook like a master chef, you need the right kitchen layout. You can take your home kitchen design to the next level with a remodel featuring all the amenities of a chef's kitchen at home.
In today's blog, we'll unpack the question "What is a chef's kitchen?" and explore ideas for designing a professional chef's kitchen in your home. Here at Kauffman Kitchens, we're experts in transforming small and big spaces into dream kitchens for homeowners like you. Ready to find out more about home kitchen design? Keep reading to take a deep dive into building a professional chef's kitchen, or contact us online now for a free quote on any of our kitchen remodeling services.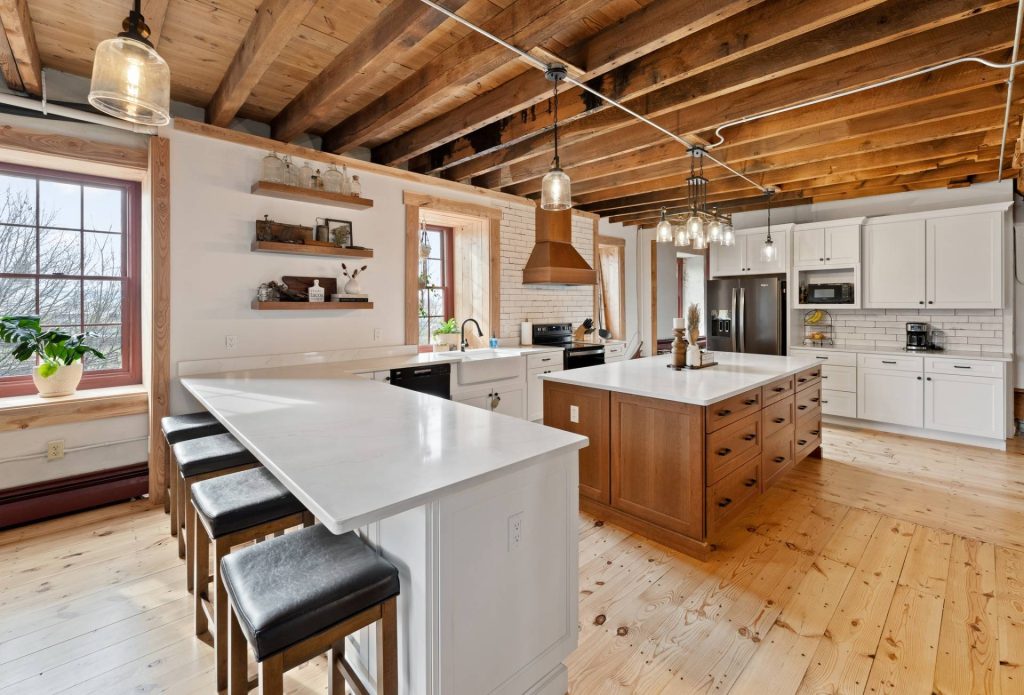 Designing Your Chef's Kitchen at Home
The term "chef's kitchen" is frequently thrown around in kitchen design circles. But what is a chef's kitchen? In our opinion, it is a highly efficient workstation that's designed to satisfy the needs of a professional, whether the homeowner is a junior cooking enthusiast or a master chef. Features like roomy countertops and a kitchen island with space for several chefs to work side by side and state-of-the-art appliances like a sub-zero refrigerator are just some of the many details that set a chef's kitchen apart from all the rest.
To get you thinking of the possibilities for your space, here are some of the ways designers are incorporating elements of a traditional chef's kitchen into their projects:
Plan for Ample Counter Space: Counter space is crucial in a professional chef's kitchen. Plan to have ample counter space for food preparation and equipment storage.
Invest in High-Quality Appliances: Exceptional home kitchen design should have high-quality appliances, including a gas range, a professional-grade oven, and a powerful exhaust hood.
Consider the Layout: A chef's kitchen at home should be efficient and make it easy for you to move around and access equipment, utensils, and ingredients.
Install Plenty of Lighting: Good lighting is critical in the home kitchen design process. Plan to install plenty of lighting, including overhead lighting and task lighting.
Choose Durable Materials: The materials used in a chef's kitchen should be durable and easy to clean. You should opt for materials like quartz and granite for countertops.
Include a Walk-in Pantry: A walk-in pantry can provide ample storage for ingredients, cookware, and equipment, allowing the cook to stay organized and efficient.
Install a Pot Filler Faucet: A pot filler faucet can make it easy to fill large pots with water without having to carry them to the sink.
Designate a Baking Station: If you enjoy baking, it's a good idea to designate a separate area for baking that includes a stand mixer, baking sheets, and other baking equipment.
Add a Prep Sink: A prep sink can be useful for washing and preparing ingredients without interfering with other kitchen tasks.
Plan for Ample Storage: A chef's kitchen should have plenty of storage for ingredients, cookware, and equipment. Consider installing cabinets that extend to the ceiling for maximum storage space.
Still have questions about "What is a chef's kitchen?" The Kauffman Kitchens team of designers will walk with you through every step of the process. Request a quote online now, or stop by our New Holland showroom to develop your home kitchen design plan in person.
How Kauffman Kitchens Can Help You Build Your Professional Chef's Kitchen
Here at Kauffman Kitchens, we have a team of expert kitchen remodelers who are committed to providing high-end kitchen renovation services at a budget-friendly price. We believe that everyone should have the opportunity to enjoy their ideal kitchen, which is why we offer both commercial and residential kitchen makeovers to our clients.
Our kitchen remodeling services stand out from the rest because we assign a dedicated project manager to each client. They assist you in designing your new kitchen, selecting the appropriate materials, and keeping you informed throughout the entire remodeling process. We're confident that by choosing to work with us, you'll receive a kitchen remodel that you'll cherish for years to come. Start the process today by visiting our New Holland showroom!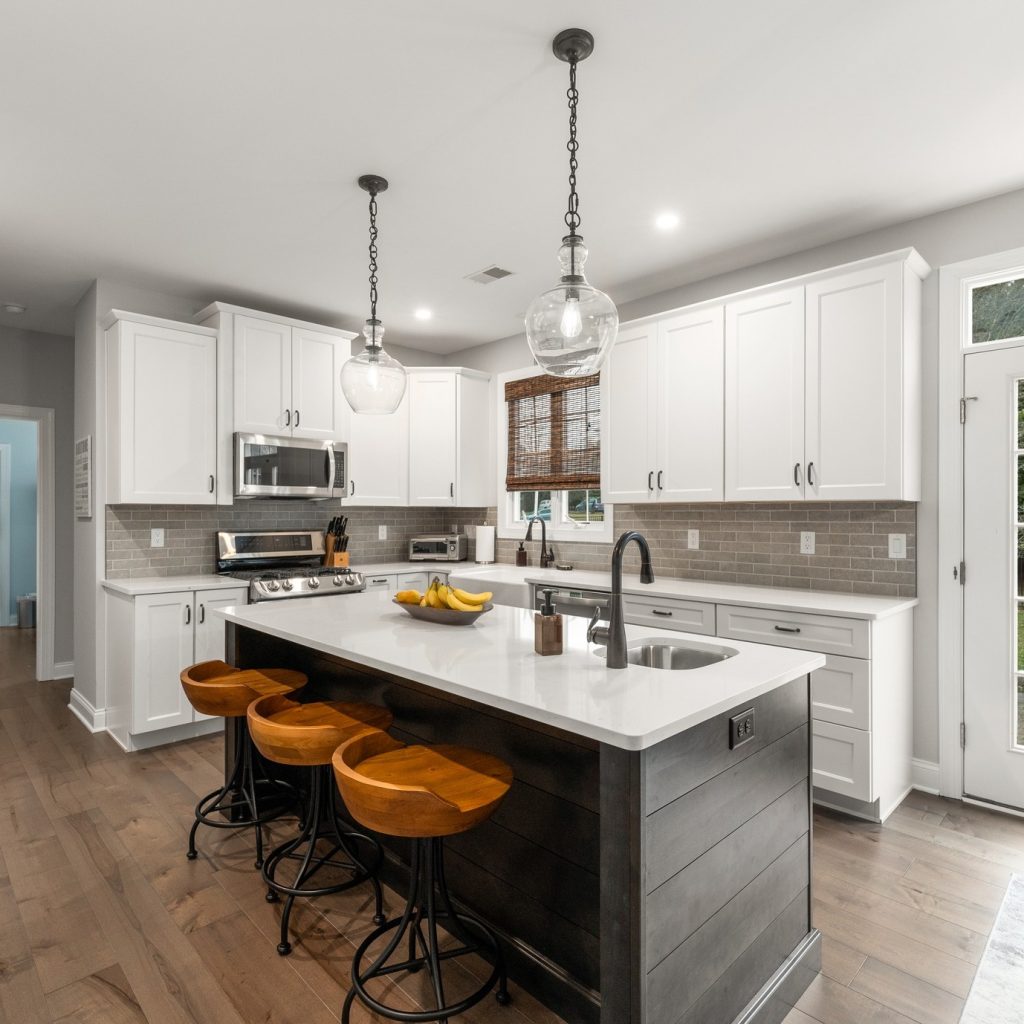 Get a Free Quote on Pro Home Kitchen Design From Kauffman Kitchen Today
Kauffman Kitchens has been serving Lancaster, Chester, and the surrounding counties of Pennsylvania with residential and commercial kitchen makeover services since 1987. As a one-stop shop for all kitchen remodeling needs, we specialize in countertops, cabinets, and more.
We take pride in conducting our business with family-owned values such as integrity, honesty, and hard work. Our goal is to provide our clients with luxury services and premium materials at affordable prices that are hard to find elsewhere.
If you are ready to build your professional chef's kitchen, we're here to partner with you and help you upgrade your kitchen with a pro home kitchen design that will last for years. Contact us online today for a free quote on building your chef's kitchen at home!