6 Genius Tips to Save Thousands on Kitchen Renovation Costs
Though it is one of the most lived-in rooms of the home, the kitchen is also one of the more expensive rooms to renovate. So how do you maximize your home's value while still sticking to a budget? It may sound easier said than done, but with these 6 tips for keeping your kitchen renovation costs down, you'll be saying, "Let's get started!" in no time!
Keep reading to gain expert-level knowledge on how to save money on a kitchen remodel, no matter if it's a minor flip or a total gut job.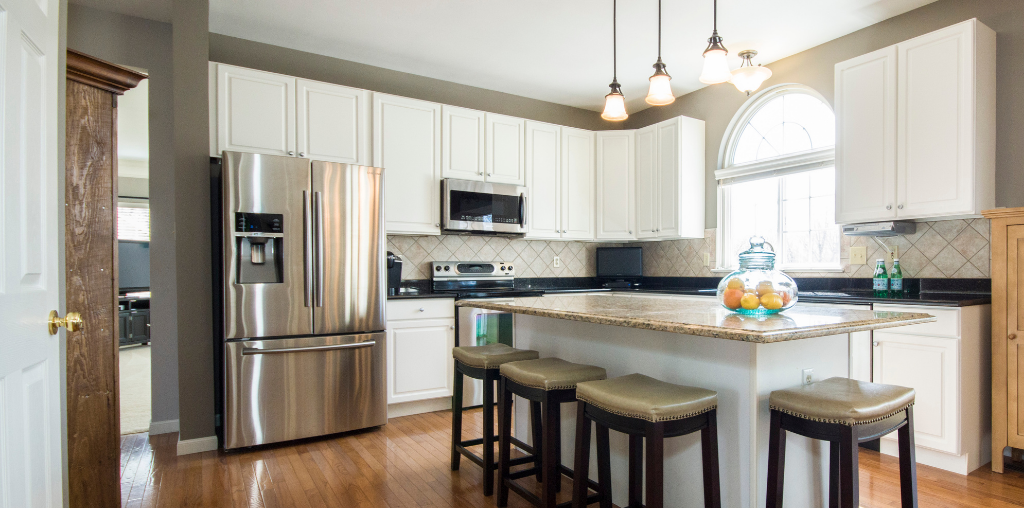 Saving Money on a Kitchen Remodel
Everyone wants a beautiful kitchen renovation, but most people are curious about how to save money on a kitchen remodel – while still getting what they want.
The gourmet chef can justify inflating the kitchen reno budget for the latest appliances. The entertainer sees a chilled wine rack and luxury bar stools as the most important addition to the kitchen renovation cost. The busy family of 5 just needs storage out the wazoo.
Whatever your kryptonite, a little bit of splurging in one area requires a little bit of saving somewhere else. Here are our 6 genius tips to help you get started saving money on a kitchen remodel, brought to you by the Kauffman Kitchen experts themselves:
Use One Company for Everything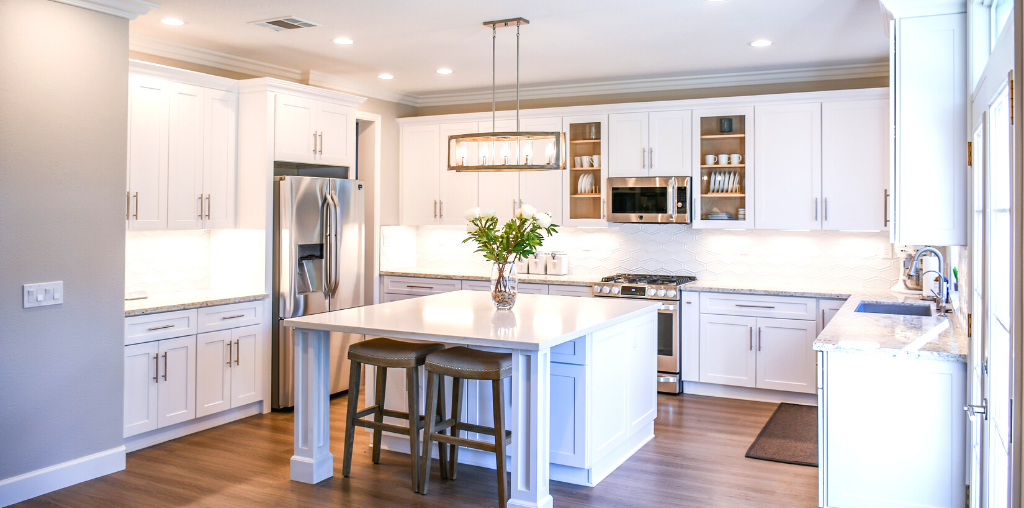 Our first kitchen renovation cost eliminator actually saves you money AND time! It's recommended to use one kitchen remodeling company instead of subcontracting parts and pieces out to several different ones. When you work with a company like Kauffman Kitchens, we can handle all aspects of kitchen renovation, not just the cabinets and counters! Save the time you would spend shopping around at several vendors for something more useful, like spending quality time with your spouse or kids. Get a kitchen renovation cost estimation for free, right here!
Sign Up for Paint Programs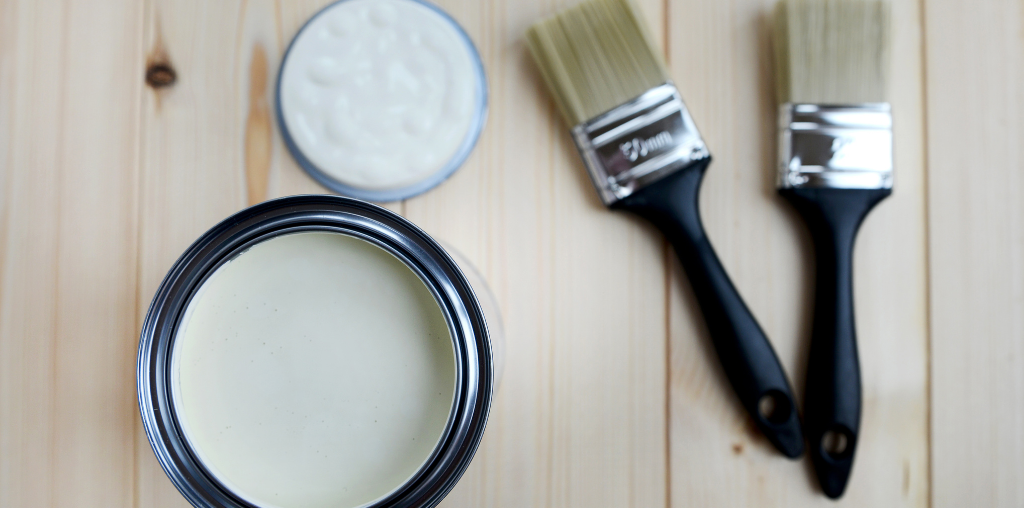 Some name brands, like Sherwin Williams, have an exclusive email list you can sign up for that give you heads-up on upcoming sales. In this instance and many others, planning ahead can help a lot when saving money on a kitchen remodel.

Shop Luxury Lookalike Countertops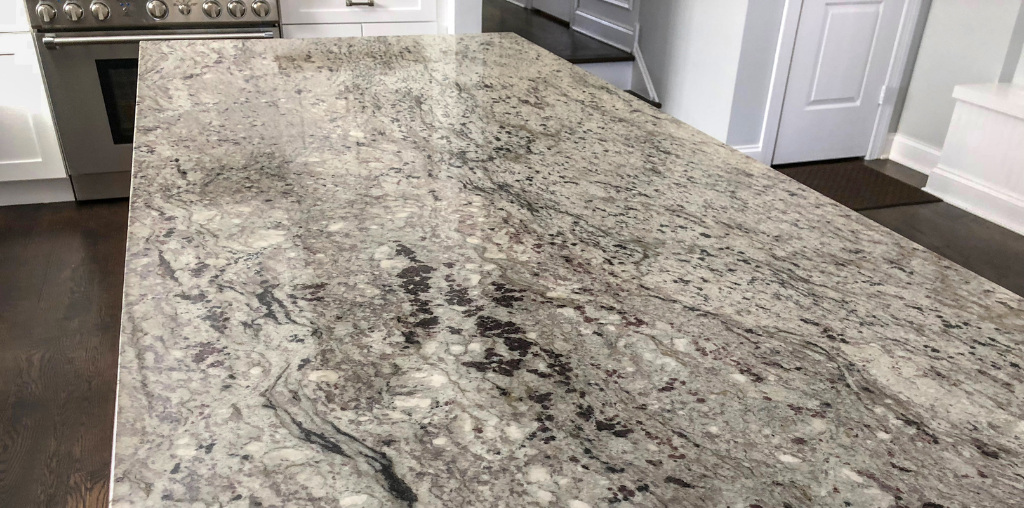 If you're planning a kitchen you'll live in for the next decade, but can't afford granite today, try a laminate lookalike instead! High-quality laminate countertops have all the gorgeous aesthetic qualities of authentic stone, but at a cost that will make you smile instead of cringe. This little-known trick alone can be a big contributor to completing a kitchen reno on a budget. Saving money on a kitchen remodel has never looked so lavish!
Spend on Cabinets Now to Save Later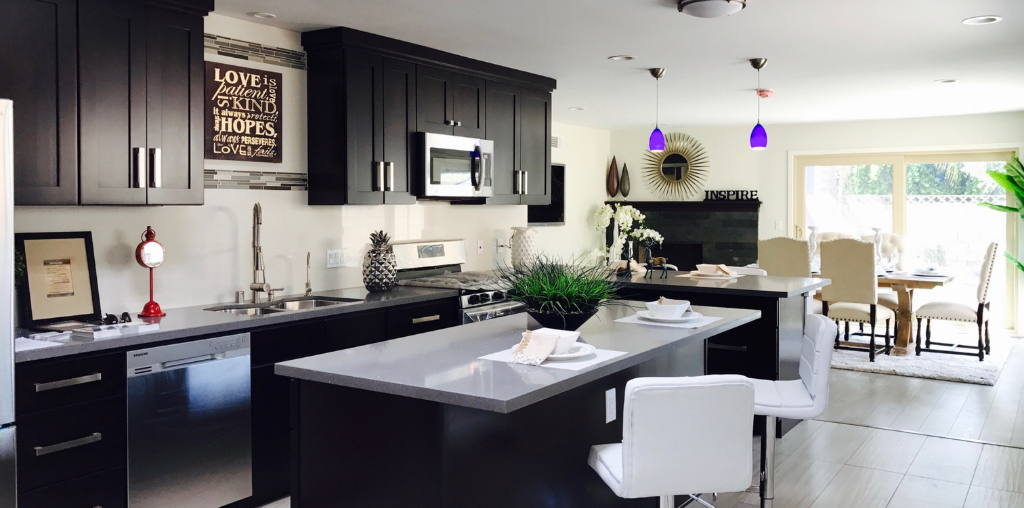 The cheap vs. steep debate isn't a question when you're talking cabinets. Although they may help keep the initial kitchen renovation cost down, cheap cabinets always break, chip, scratch, and disappoint. On the other hand, genuine wood kitchen cabinets can last around 50 years – not to mention they boast true upscale beauty! Our experts recommend spending a portion of your budget on durable, stylish kitchen cabinets now, so that you don't have to replace your cheaper alternatives several times in the future.
Put Your DIY Pants On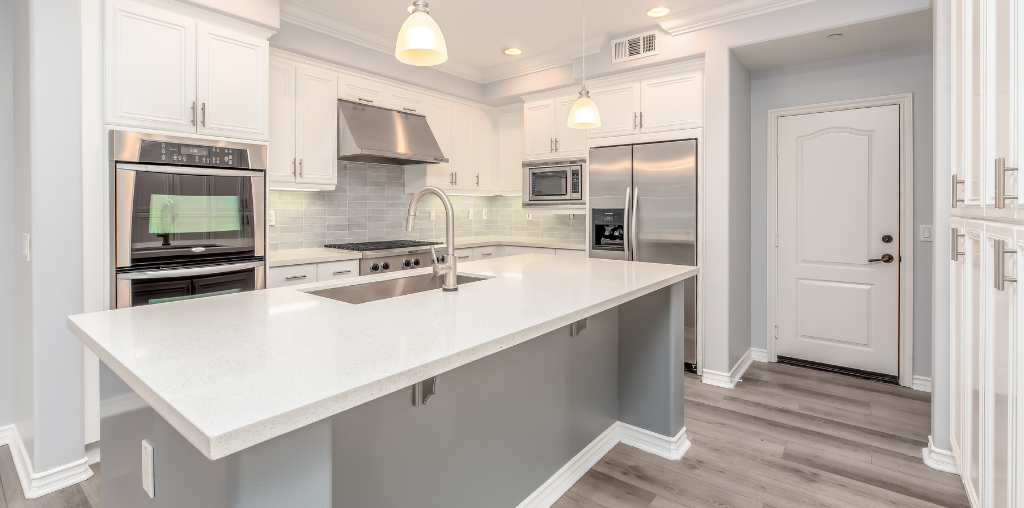 DIY-ing as much as possible is a great place to start if you're not sure how to save money on a kitchen remodel. Little things like light fixtures or décor can be easily painted and updated to fit your new kitchen style and keep your kitchen renovation cost at a reasonable level. Plus, you're just one YouTube tutorial away from installing your own backsplash!

Stop! Don't Move Those Appliances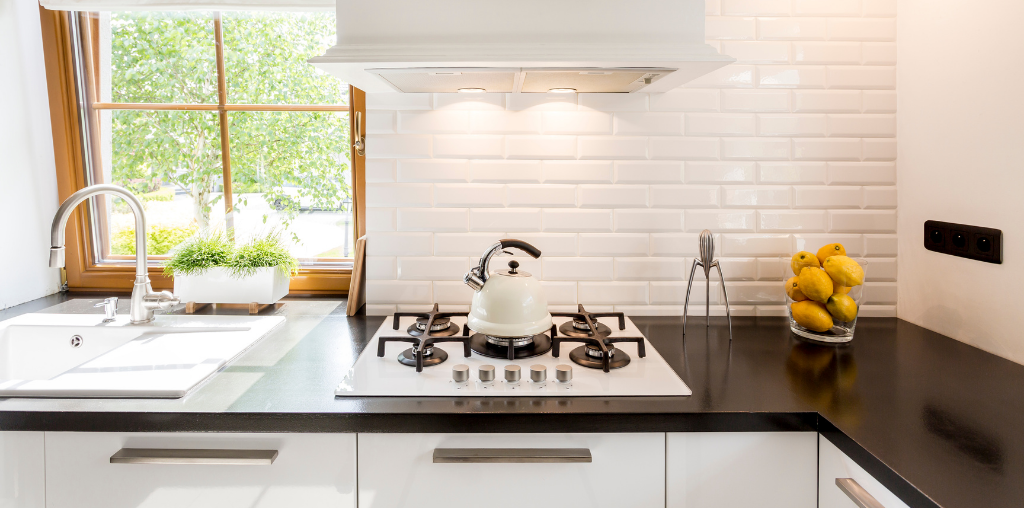 Moving the mechanics and electrical for your appliances is the largest cost of kitchen remodel plumbing. It can rack up a pretty price tag upwards of $6,000, not to mention adjusting the ceilings on the floor below or the walls that may need to be cut into to expose the mechanicals. It's in your best interest, if possible, to keep your appliances in the position they're currently in if you are truly trying to complete your kitchen reno on a budget.
How to Save Money on a Kitchen Remodel with Kauffman Kitchens
Our Lancaster County-based kitchen renovation team has been designing, crafting, and installing gorgeously affordable kitchens since 1987. While we may have started out as a countertop and cabinet manufacturer, we're now capable of handling every single detail of the kitchen renovation process!
Still not sure how to save money on a kitchen remodel? Not convinced it's even possible? Give us a call. We'd love to show you just how luxurious a kitchen reno on a budget can be!