5 Game-Changing Reasons to Choose Quartz Countertops
You've heard it said that quartz countertops are among the best on the market, but now, we're here to prove it to you. Our local kitchen experts have weighed in to bring you their top 5 game-changing reasons to choose quartz countertops for your home's makeover, as well as photo evidence of their beauty!
Keep reading to learn more – or speak with one of Kauffman Kitchens' knowledgeable sales reps today!
Top Reasons to Make Your Kitchen Countertops Quartz: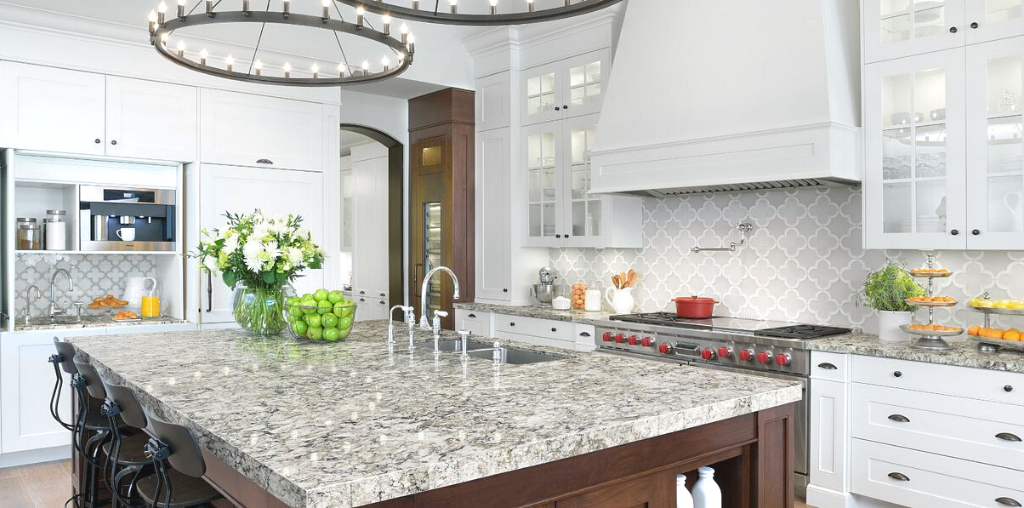 Whether you're remodeling your kitchen or building a new one from scratch, choosing countertops is one of the most exciting steps of the process! However, with so many beautiful options, that decision can quickly become more stressful than successful. Let us introduce you to quartz countertops!
Quartz countertops are the bargain hunter's dream-find for an affordable yet stylish kitchen renovation.
While we could list hundreds of reasons to make your kitchen countertops quartz, we're starting with our top five:
Not Confined in Designs – When making your kitchen countertops quartz, you'll find styles for everyone, from traditional to modern, from rustic to chic. Boasting a range of beautiful colors and patterns is one of quartz's best qualities! Some of the top styles that are most popular right now are Eternal Calacatta Gold by Silestone and Charlestown by Cambria quartz countertops.
Most Durable Material – If you are home to messy kids or a busy kitchen, consider that just another reason to choose quartz countertops! Quartz is highly durable to stand strong against bacteria, spills, heat, chips, and cracks.
Outstandingly Affordable – Aside from all its other great features, one of the top reasons to choose quartz countertops comes down to its price. As of winter 2022, at Kauffman Kitchens, our average quartz countertop cost between $70-$139 per square foot. This cost is subject to change, but it should give you a good rough estimate!
Easy to Clean – Still looking for reasons to choose quartz countertops? They're SO simple to maintain! Quartz is a non-porous surface meaning it doesn't require any sealing to resist stains or heat. A simple scrub will do the trick to keep your quartz countertops looking brand new.
A Rise in Resale – If you love the quartz countertops in your kitchen, there's a good chance homebuyers will, too! Because of the other benefits of making kitchen countertops quartz, it makes this material a stellar selling point when putting your home on the market.
See how quartz countertops compare to other top materials on the market.
Where to Buy Quartz Countertops in Lancaster & Chester Counties
You've found your reason to choose quartz countertops, but what's the next step?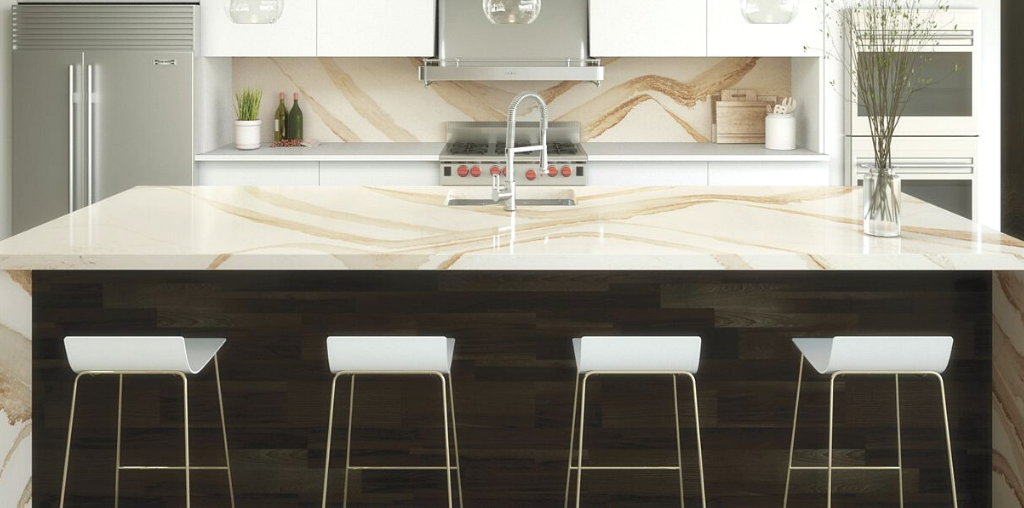 When wondering where to buy quartz countertops locally, know that Kauffman Kitchens represents some of the most trusted brands in the industry. Located in New Holland, PA, we're proud to bring gorgeous Viatera, Silestone, Colorquartz, MSI Q quartz, Corian Quartz, Hanstone, and Cambria quartz countertop brands to the surrounding areas.
A trustworthy solution for where to buy quartz countertops includes features like:
Affordable financing solutions
A wide range of colors, brands, and prices
The satisfaction and convenience of working with a true local business
From your first interaction with our quartz countertop experts, you'll be amazed at the vast selection and expert installation we provide. We're happy to offer free residential and commercial price estimates and design consultations!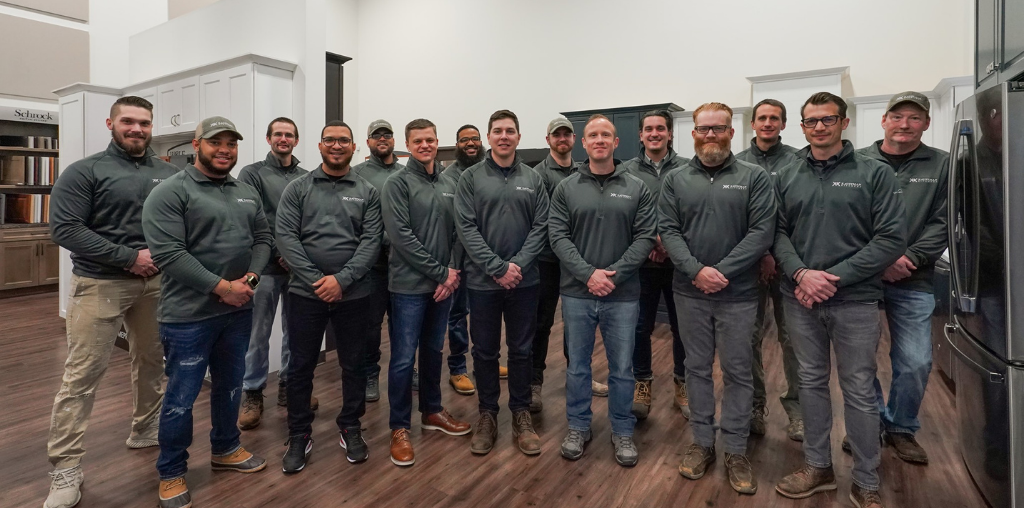 Want to learn more about Cambria quartz countertops or any of the other fabulous brands you can find here at Kauffman Kitchens? Give us a call or schedule a visit to our showroom now!
Quartz Countertop FAQ's:
Q: How to install quartz countertops?
A: When wondering how to install quartz countertops, know that it is something that is best left to the professionals. For a watertight seal and flawless installation, we recommend not attempting to DIY this task.
Q: Are quartz countertops stain resistant?
A: Not only are quartz countertops stain resistant, but they are also scratch and heat resistant as well! Because it is a manufactured material, you can rest assured knowing the color and texture quality are flawless. This is just one of the many reasons to choose quartz countertops in your home!
Q: Will quartz countertops raise the value of my home?
A: As they are ranked the top countertop for kitchens in 2021, yes, quartz countertops will raise the value of your home – especially if your countertops are being upgraded from something like Corian or Laminate.
Q: How much do quartz countertops cost?
A: Depending on the company you work with, quartz countertop costs can vary drastically. As of winter 2022, our average price per square foot ranges from $79-$139, with an average of $99 per square foot.
Q: Who are the best quartz countertop manufacturers?
A: The best quartz countertop manufacturer ultimately comes down to what price, design, and quality you are personally looking for. At Kauffman Kitchens, we represent trusted, top-quality brands like Viatera, Cambria, and Silestone as well as smaller brands like Colorquartz, MSI Q quartz, Corian Quartz, and Hanstone.
Q: What are some reasons to choose quartz countertops?
A: Between their many styles, colors, patterns, and sizes, quartz countertops are among the top choice for both residential and commercial locations. These solid countertops are easy to clean, long lasting, high in resale value, and affordable.