Our Favorite Quartz Countertop Colors For Kitchen Remodels
Are you looking for the perfect quartz countertop color for your new kitchen or bathroom remodel? Fortunately, Kauffman Kitchens offers quartz countertop colors in an impressive variety from top brands such as Cambria, Corian Quartz, WilsonArt Quartz, Silestone, and LG Viatera. From brilliant whites to bold blacks, we've got everything you need to set you up with the quartz countertop color that best fits your needs.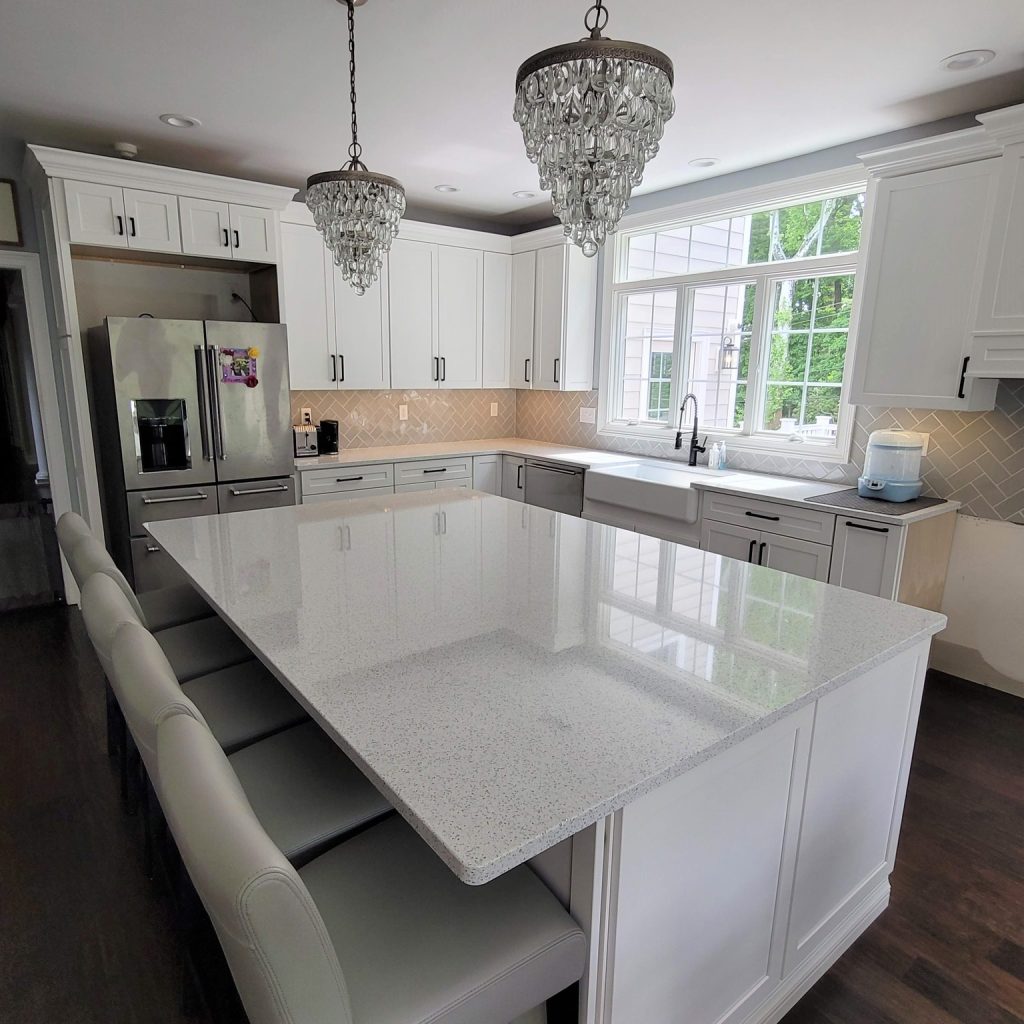 Be sure to check out our quartz countertops page to learn more about why quartz could be the ideal option for you, and read on to discover the many inspired color options when it comes to quartz countertop colors for kitchens!
Quartz Kitchen Colors To Upgrade Your Space
For many, quartz kitchen countertops make for an awesome kitchen remodel upgrade—and finding the ideal counter surface for your home can seriously add to its appeal. While it's best to consider multiple different colors before deciding on the quartz kitchen countertop that matches your remodel, here are a few of the most popular colors that we recommend checking out first:
Cambria Quartz's Leabridge™: Cool white mixed with warmer tones, this pattern evokes the serenity of a sandy beach.
Silstone's Ethereal Glow: Bold and bright, this color really does seem like its glowing!
Corian Quartz's Calacatta Villa: Streaks of color flow through a creamy off-white, making for an elegant look
WilsonArt Quartz's Desert Wind: Pleasant and neutral, this color works with all kinds of interior design approaches.
LG Vieterra's Intermezzo: Calm beige and sterling black meet to form something truly unique.
Cambria's Delamere™: Prominent white streaks across charcoal mimic the captivating strength of lightning flashing across the sky.
LG Viatera's Nocturne: Rich, dark tones make for a countertop with a regal feel.
Of course, those are just a few options available through the many brands we work with. At Kauffman Kitchens, we're passionate about matching you with the quartz kitchen countertop that'll make your remodel stand out.
Check out our Silstone Quartz Countertop Installation Project blog to discover how Kauffman Kitchens can turn the quartz kitchen countertop selection and installation process into a total breeze.
Modern Quartz Bathroom Colors to Choose From
Quartz kitchen countertops can seriously enhance your cooking space, but quartz bathroom countertops are also something to consider if you're thinking about other areas of home renovations. Cool, captivating, and clean, quartz surfaces can make a new bathroom remodel stand out and add a refined feeling to your space.
White: White quartz countertops are commonly used in bathrooms and can help smaller, enclosed spaces feel much more open.
Grey: Grey countertops go incredibly well with chic modernist styles. If you're looking to give your bathroom a modern makeover, consider installing grey quartz countertops.
Black: Striking and vivid, black quartz bathroom countertops are a bold choice best suited for those looking to turn their bathroom into a one-of-a-kind space.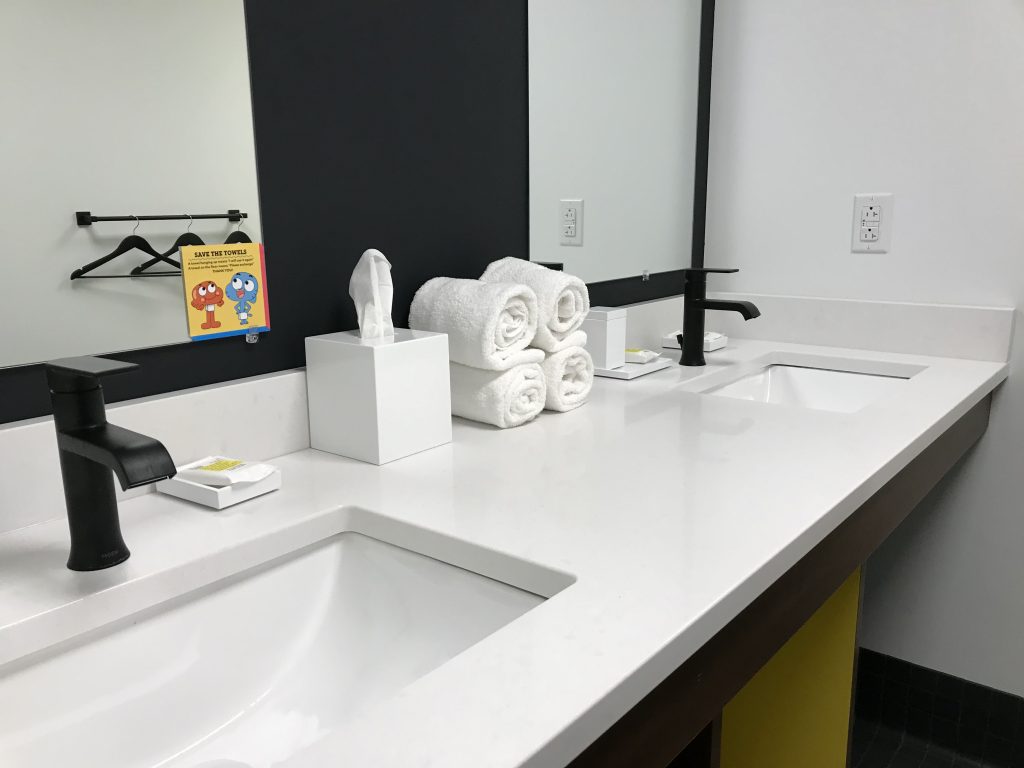 The Kauffman Kitchens team are experts at bathroom remodeling and can make your space feel completely fresh and unique! Check out our Small Bathroom Remodel Costs blog to get an idea of what a bathroom renovation could cost you, and feel free to reach out if you're curious about how to get the bathroom remodeling process started!
Get The Perfect Quartz Countertops For Your Bathroom Or Kitchen Remodel With Kauffman Kitchens!
Kauffman Kitchens is your one-stop-shop for all of your bathroom or kitchen remodeling needs. We offer a variety of countertop types and colors, and we've got the know-how to match you with a countertop that's expertly suited to your kitchen. If you'd like to know more about quartz countertop colors for kitchens, please feel free to reach out to us via our contact page, and we'll help you choose a quartz countertop color that you're guaranteed to fall in love with!