What is the Best Kitchen Cabinet Brand for Your Remodel?
A kitchen renovation comes with a lot of decisions – countertops, backsplashes, budgets, and so much more! While you may have a specific style and color scheme envisioned for your flip, you may not have thought much about what the best kitchen cabinet brand for you may be.
In today's blog, our kitchen remodeling company of 35 years steps up to the plate to share all our renovation knowledge with you, including what the best kitchen cabinet brands are.
Keep reading to see our kitchen cabinet comparison of brands and which you may want to consider adding to your home!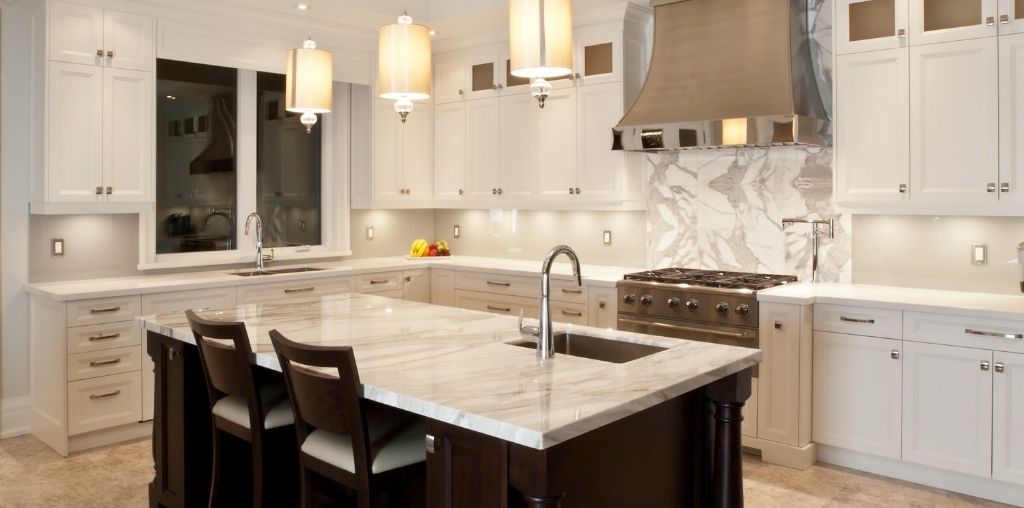 Kitchen Cabinets: Comparison of Brands
At Kauffman Kitchens, we're proud to offer 3 excellent kitchen cabinet brands made in the USA: Wolf Cabinets, Schrock Cabinets, and Decora Cabinets. By representing and installing these kitchen cabinet brands, you know we believe in them 100%. However, some homes, budgets, and styles are more well-suited for a certain product more than others.
In this kitchen cabinet brand comparison, we're highlighting the pros, cons and unique features of each company – as well as what may qualify you to be a good candidate for each! See below for our breakdown or speak to a Kauffman Kitchens team member today for a personalized suggestion on which kitchen cabinet brand may be best for you.
Wolf Cabinets
The most popular cabinet brand we install for bathroom vanities and laundry rooms is Wolf Classic Cabinets. Manufactured in York, PA, Wolf is the epitome of combining integrity, quality, and innovation in everything they make.  They have several different stock cabinets to accommodate a variety of price points, shipping options, colors, and customizations. Plus, you just can't beat 175+ years of cabinet making experience!
Wolf Classic Cabinets are great for homeowners who: are looking for a great price, want products backed by a warranty, and value quality workmanship.
Schrock Cabients
Schrock is a company headquartered in Jasper, IN. This American made kitchen cabinet brand focuses on manufacturing the basics well with high-quality materials and hard-working employees. As a family-owned business, they are also very easy to work with and accommodating to unique needs. Schrock cabinets ae semi-custom, meaning the customer can choose which door style and color you want!
Schrock Cabinets are great for homeowners who: have unique storage needs, desire a sophisticated look, enjoy various design options, and want a cabinet with a long lifespan.
Decora Cabinets
What makes Decora Cabinets so special is their old-world craftsmanship and semi-custom capabilities. Located in a small town in Indiana known as an American woodworking and furniture-making hub with German roots, quality is truly at the heart of this line. Decora cabinets are some of the best kitchen cabinets for sustainability because approximately 90% of waste in their manufacturing process is reused or recycled.
Decora Cabinets are great for homeowners who: care about the environment, value great craftsmanship, are looking for endless custom design options
Finding the Best Kitchen Cabinet Brand for Your Space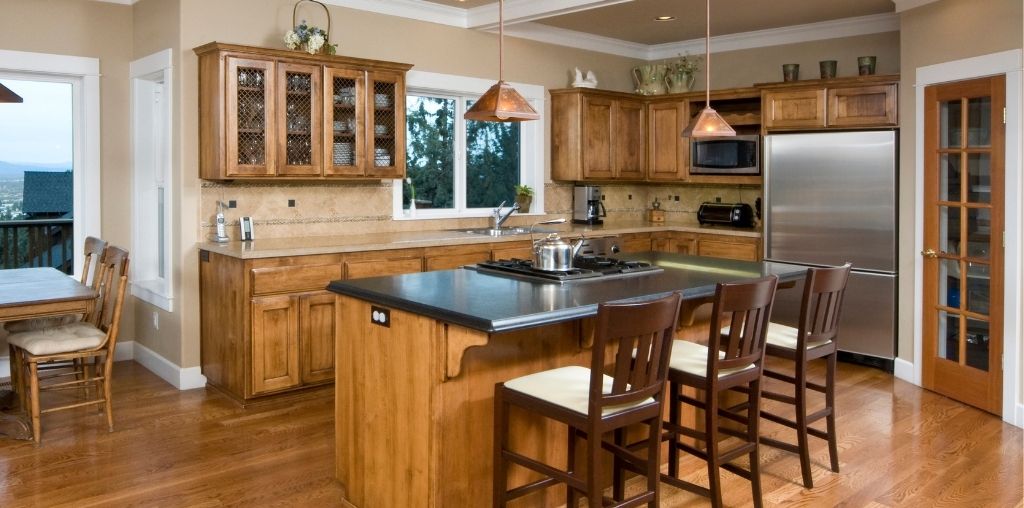 As a countertop and semi-custom cabinet installation team, we've helped countless local homeowners find the best kitchen cabinets for their kitchen, bathroom, mudroom, or basement. We would love for you to be next!
Whether you have a specific idea in mind or aren't quite sure where to start, Kauffman Kitchens is here to make the transformation as easy and stress-free as possible. Start today by getting inspiration from our project showcase which is full of high-quality photos of our favorite remodeled kitchens and other interior renovations.
Speak to one of our kitchen brand experts today when you call or contact us online.