2023 Kitchen Remodel Guide For Savvy Homeowners
We all know that the kitchen is the heart of every home. So if you have noticed that your kitchen is starting to look and feel outdated, you need to find a solution fast. But with so many questions surrounding a kitchen remodel, you may be stuck with where to start. That is why at Kauffman Kitchens, we have created this kitchen remodel guide to help out anyone in your position. 
This kitchen remodel guide from Kauffman Kitchens will guide you through how to plan your kitchen remodel from start to finish. Our team has more than three decades of experience helping folks like you create and build showcase-worthy kitchen spaces.
Want to learn more about how to plan a kitchen remodel? Keep reading to dive deeper into our kitchen remodel guide or contact the Kauffman Kitchens team online to get a quote today.

Check Out Our Kitchen Remodel Planning Guide
When you partner with a team for your remodel, clarity and open communication is the key to building your dream kitchen. Whether you're a chef with a passion for the finest culinary tools or simply want a microwave dinner, there are several steps you should take to prepare your kitchen remodel guide.
One of the most common questions we routinely get from homeowners is how to plan a kitchen remodel. The main steps for remodeling any kitchen include the following:                                                                                                                                                                                   
Inspiration folder: You should take pictures from kitchens in-person, in magazines, or photos online with notes. It's also essential to include what you love about a kitchen and what you hate with your goals, like fashion over storage or organization above decorative style.
Needs and dreams: It's also important to have a prioritized wish list for your remodel that includes your must-haves and dream features. If your time limit or budget should shift, this list can help your contractor to make smart decisions about what you want.
Technical specifications: When you partner with Kauffman Kitchens, we have members of our team come to your location for an in-home consultation. This allows us to gather all the measurements and information we need for your remodel. If you plan on working with a general contractor, it is a good idea to send prints, and any existing or proposed plans to help make their job easier once you start your remodel.
Layout preferences: Another important decision is to pick your kitchen layout. Some homeowners make an island workstation the center of their kitchen for more counter space, while others choose an open floor plan with a galley layout or L-shape.
Want help with your kitchen remodel planning guide, or are you ready to start your renovation? Kauffman Kitchens is a local, family-owned contractor with a passion for excellence, and we would love to connect with you to make your dream kitchen a reality!
Use Our Kitchen Remodeling Project Management Checklist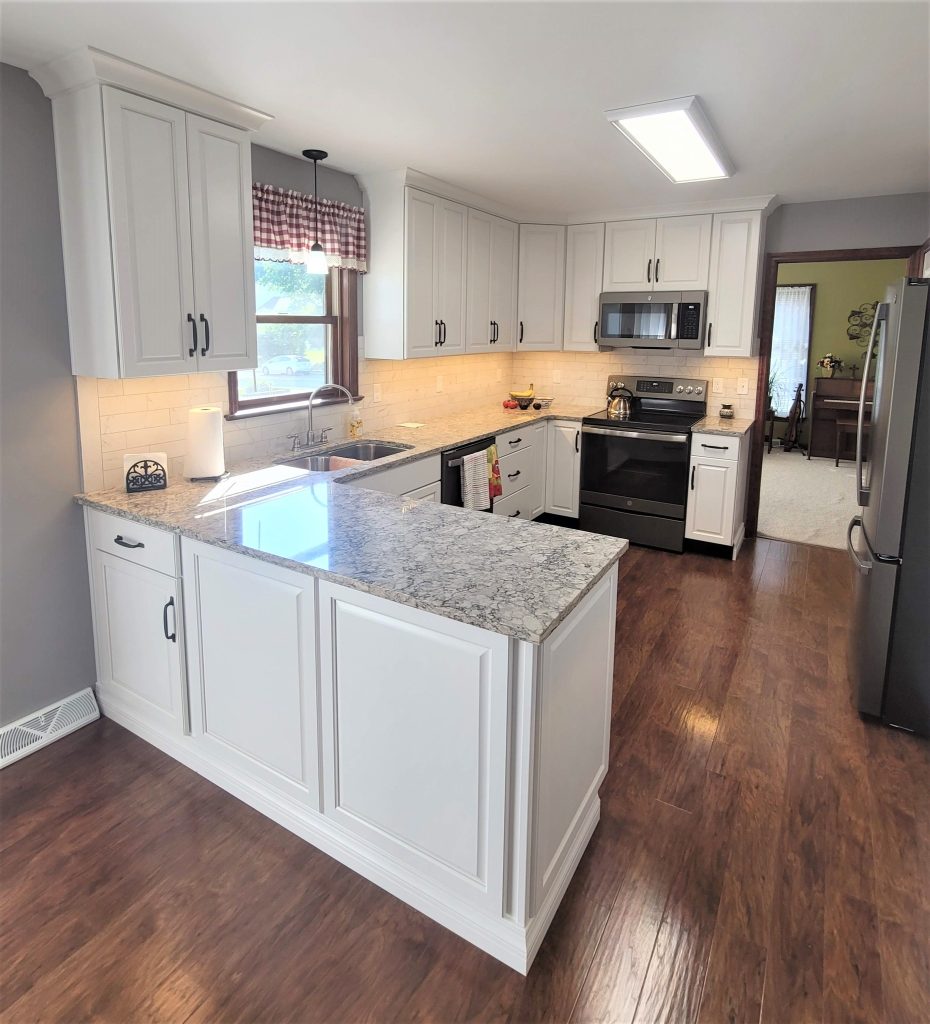 As the old expression says, when you fail to plan, you plan to fail. That's why a kitchen remodeling project management checklist can help you to achieve your vision for your kitchen.
This essential checklist will help you to communicate with your contractor and achieve your goals:
Budget: The most important step is to determine your minimum and maximum budgets. We advise picking a figure and then adding about 5% to that number to cover anything that would come up unexpectedly during your remodel.
Schedule: Lead times can vary depending on delivery of materials and the schedule of the contractor you are working with. It is a good idea to know your next couple of months availability up front, and be able to communicate that with the team working on your kitchen so you both are happy with the dates you decide.
Rules: If you live in a condo or a housing community, you may have rules on kitchen modifications. You should always share these with your contractor upfront and review potential workarounds or questions before they begin the work.
The only step left on how to plan a kitchen remodel is to find the right contractor. Here at Kauffman Kitchens, we believe we can help you bring your kitchen from idea to concept while sticking to your budget and schedule. Our team of kitchen remodeling experts is standing by and ready to help with accomplishing your kitchen remodel project management checklist when you contact us today!
The Kauffman Kitchens team are experts at bathroom remodeling and can make your space feel completely fresh and unique! Check out our Small Bathroom Remodel Costs blog to get an idea of what a bathroom renovation could cost you, and feel free to reach out if you're curious about how to get the bathroom remodeling process started!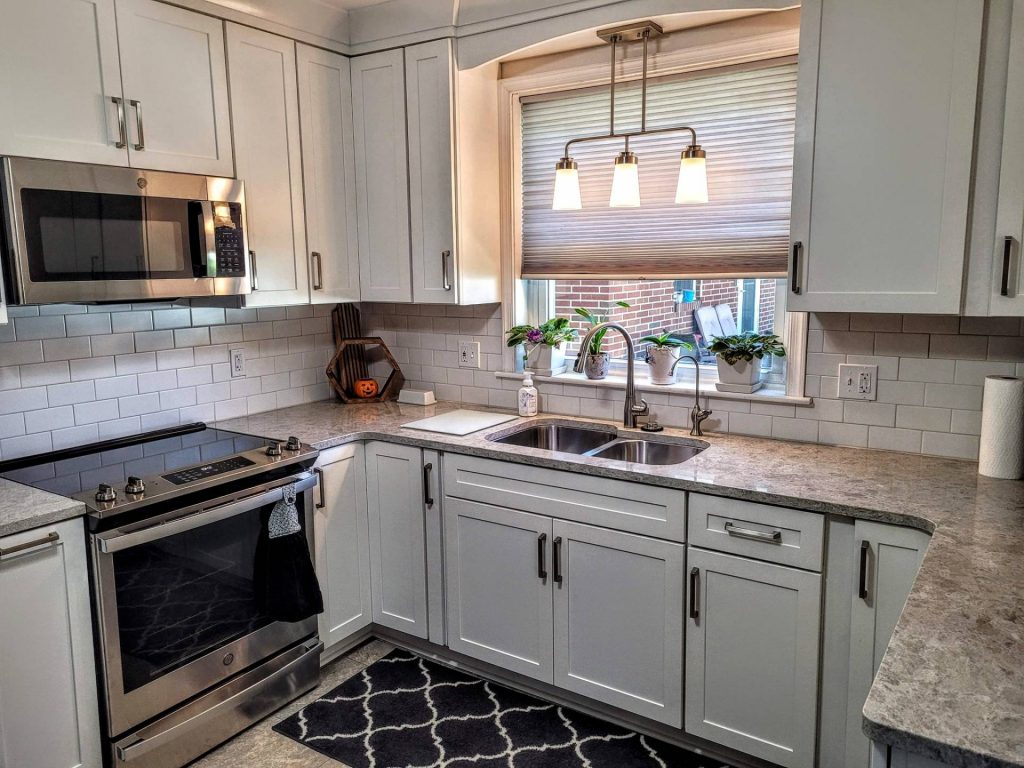 Bring Your Kitchen Remodel Guide Ideas to Life With Kauffman Kitchens! 
Kauffman Kitchens is your all-in-one destination for kitchen remodeling services! We've been serving Lancaster and Chester Counties with everything from countertop installations and full kitchen remodels for more than 35 years. Our team has the know-how and hands-on experience to walk you through the kitchen remodeling project management checklist every step of the way.
Ready to talk about how to plan a kitchen remodel project for your home? Kauffman Kitchens is here to answer your questions, review your kitchen remodel guide with you, and provide you with a quote. Get in touch with a friendly representative from our team online now to take the first step toward your dream kitchen today!