High End Cabinet Hardware Ideas
Your kitchen remodel is really coming together! There's just one more decision hoop to jump through – the hardware. High end cabinet hardware is the simple upgrade that has the power to take your reno from ordinary to unforgettable!
If you've found yourself wondering how to choose kitchen cabinet hardware, rest assured that your partner in kitchen renovations is here to save the day. Keep reading to learn about high end cabinet hardware options and where to find your favorite styles!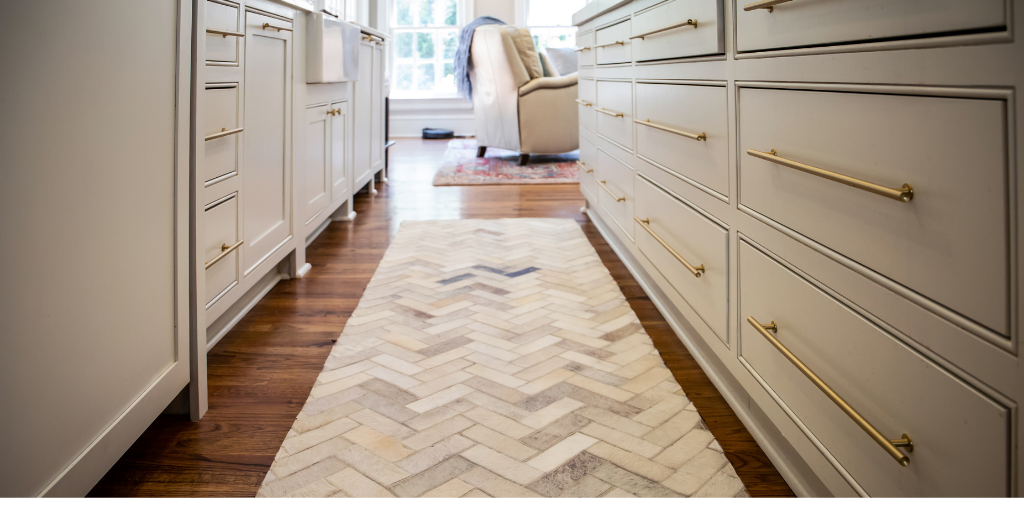 Kitchen Cabinet Hardware Trends for 2021
Whether your style is modern, farmhouse, or traditional, there is plenty of inspiration to help you decide what kitchen cabinet hardware trend to incorporate in your kitchen design.  Knowing how to choose kitchen cabinet hardware isn't meant to be a secret only the top designers have – we believe every homeowner has the right to gorgeous, high end cabinet hardware options. Here are 3 of the most popular design styles and how to accentuate them in your cabinet design:
Modern Cabinet Hardware
Since modern design is all about sleek lines, shop for simple rectangular handle shapes or clean geometric knobs. While color options for modern cabinet hardware are nearly limitless, we're big fans of high contrast. Black finishes on white cabinets is the modern cabinet hardware trend making itself known in 2021 interior design – and we're here for it!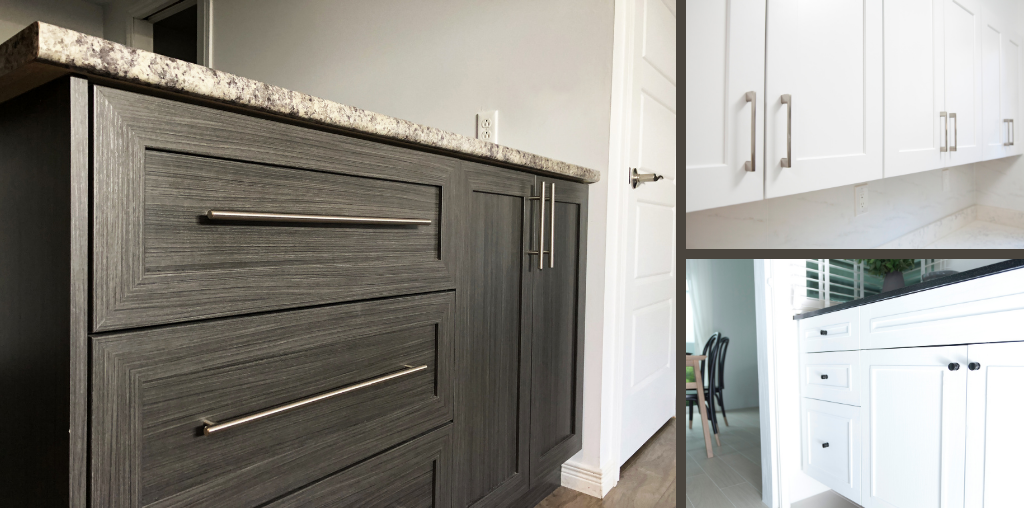 Farmhouse Cabinet Hardware
If you consider your design style to be rustic, farmhouse, or vintage, this is the kitchen cabinet hardware trend you'll want to pay most attention to. With farmhouse cabinet hardware, you'll likely pull either very simple details or very ornate ones – there is no in between! On the simpler spectrum lies iron twisted pulls or rounded bin pulls. Whereas a more decorative high end cabinet hardware option is engraved cabinet pulls.
When it comes to hardware color to match your farmhouse cabinets, its more about material than color. Since farmhouse design capitalizes on texture, stick with copper, bronze, brass, or cast-iron cabinet hardware for a truly rustic vibe.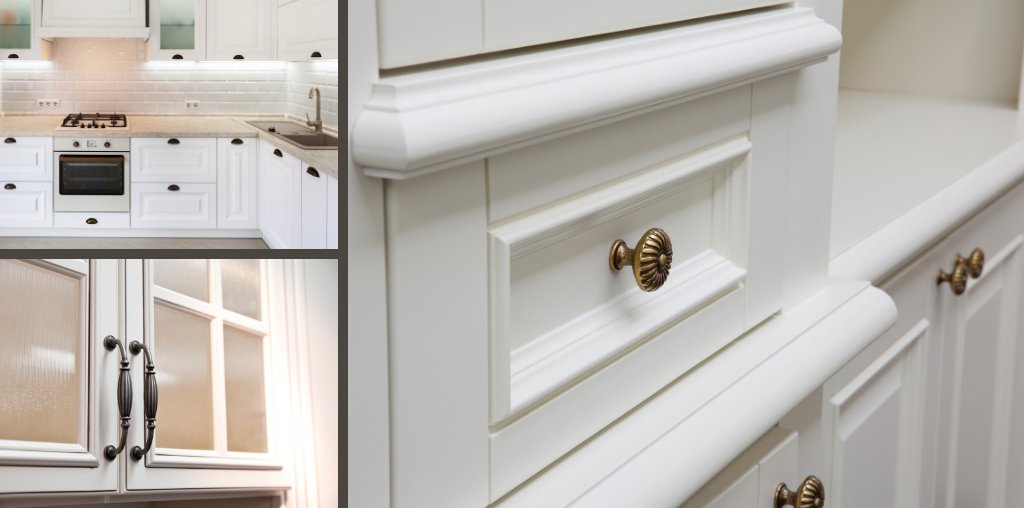 Check out our blog about how to design farmhouse kitchen cabinets, from start to finish.
Traditional Cabinet Hardware
Traditional design is inspired by the 18th and 19th centuries, but how does that resonate with 21st century kitchens? Traditional design strives for consistency, symmetry, and beauty all wrapped up in one. In the world of high end cabinet hardware, this looks like beautifully curved handle edges as opposed to straight ones found more so in modern cabinet hardware. Think consistent patterns and flowing movement across dark colors like oil rubbed bronze or antique brass.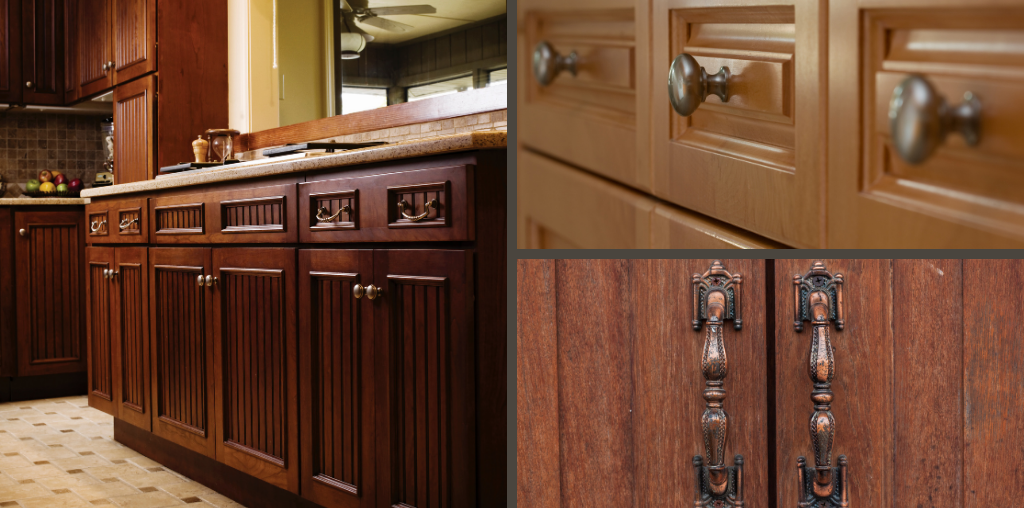 If you're working with a smaller space, check out these smart ideas for creating cohesiveness in a transitional kitchen.
How to Choose Kitchen Cabinet Hardware
Choosing the right kitchen cabinet hardware for you comes down to these 3 key components:
Your style – Take a look around the other rooms of your home. What design style do you tend to lean towards? Do you like bold contrasts or monochromatic tones? Does functionality take priority over beauty, or is it the other way around?
Your cabinets – The color, height, and face of your new custom or semi-custom cabinets can help dictate what kind of high end cabinet hardware to choose.
Your budget – At the end of the day, sticking to your budget matters a lot. The good news is that there are plenty of gorgeous, low-cost cabinet hardware options on the market today.
Need some extra guidance on how to choose kitchen cabinet hardware? Reach out to Kauffman Kitchens today – we'd be happy to assist you!
Rediscover Your Kitchen's Beauty with Kauffman Kitchens
At Kauffman Kitchens, we've been designing and renovating kitchens of all sizes for more than 30 years. Our Lancaster County based team is happy to help you sort through the kitchen cabinet hardware trends and find you the perfect accent to your new cabinets. Whether you're in the market for a total kitchen gut-job, or a simple cabinet or countertop upgrade, please don't hesitate to call us today!