Corian Countertop Pros and Cons: Colors, Price & More!
When investing in new countertops, you want something that's equal parts beautiful and affordable. However, finding this ideal solution is often easier said than done. Introducing Corian countertops – the low-cost, high-style solid surface alternative!
In today's detailed blog, we're breaking down Corian countertop's pros and cons to help you determine if this could be the right material for you. While no countertop is perfect, there are many must-have benefits of this stain-resistant option: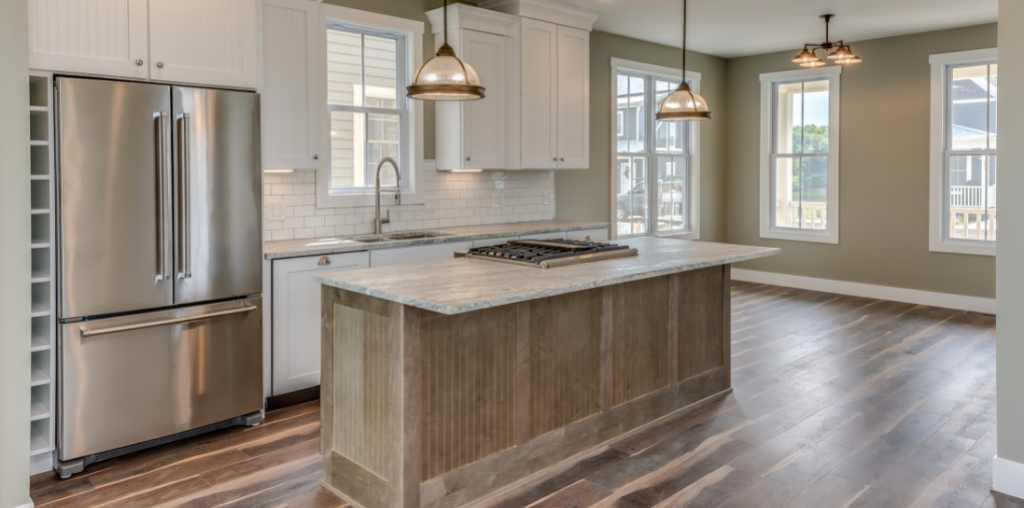 Wallet-friendly but high-end design
Non-porous (locks out water, bacteria, and air)
Highly durable and long lasting
Lots of Corian countertop colors to choose from
Easy to install in both new construction or renovated homes
Easy to refinish and repair
Can be dented and scratched
More expensive than laminate
Resale value is less than Granite, Marble or Quartz
Keep reading to discover Corian countertop's cost, colors, maintenance needs, and more – or call now to speak directly with a countertop professional from Kauffman Kitchens!
What are Popular Corian Countertop Colors?
Being a manmade material allows for an extensive range of gorgeous Corian countertop colors! Similar to the trending kitchen color schemes for 2021, the most popular colors of Corian countertops include modern neutrals such as white, gray, and natural stone patterns. While the color of Corian you choose should depend solely on your own personal design preferences, the most popular Corian countertop colors in 2021-2022 are:
Solid White
Stone patterns
Solid Gray
Black Onyx
Terrazzo patterns
Since there are endless colors of Corian countertops to choose from, this type of surface complements any style of home. We count that as a major PRO! Find your perfect Corian countertop color fit or learn more about the best kitchen countertop materials by contacting Kauffman Kitchens today.
Where to Buy Corian Countertops?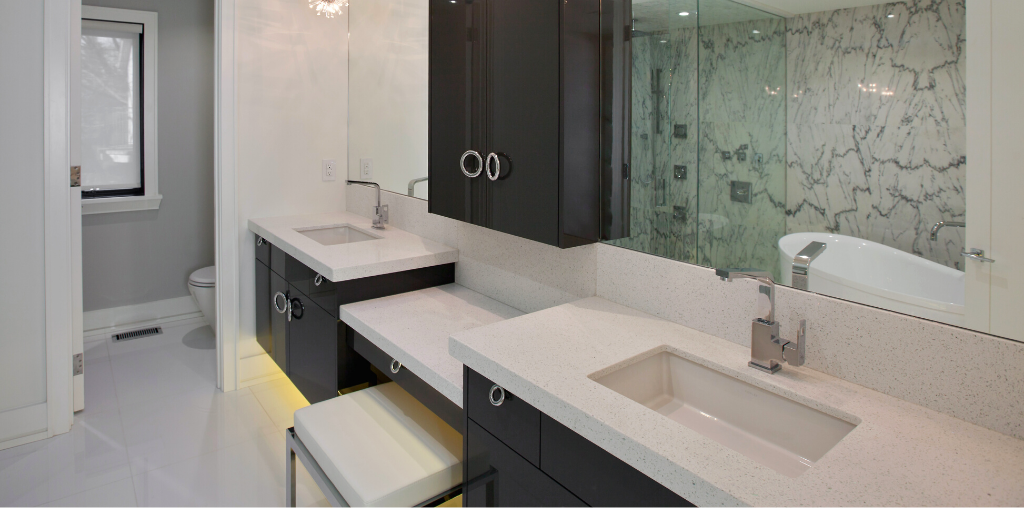 Do you know that you want new Corian countertops, but aren't sure where to buy them? No matter where in the country you live, you may be surprised to know that there is likely a trained Corian installation company near you!
For those in Lancaster, York, Lebanon and Chester County, PA, Kauffman Kitchens is the preferred Corian countertop installer. Whether it's a kitchen renovation, bathroom vanity upgrade, laundry room remodel, or commercial property, Kauffman Kitchens is the most reliable answer to the question "Where to buy Corian countertops"!
What Do Corian Countertop Costs?
Corian countertop's price is one of the things homeowners love most about this solid surface!
Corian countertops cost roughly between $54 and $84 per square foot – depending entirely on the specific style, thickness and finish you choose.
It's also important to calculate installation and labor when budgeting for your final Corian countertop price. While installation costs vary from contractor to contractor, you can expect to pay an average of $75 per hour for labor.  Additionally, if you need your existing countertop removed, it's usually around $280.
Want an exact Corian countertop cost for your space? Send us your measurements, location and desired Corian style for an honest price estimate – free of charge!
See our recent blog "6 Genius Tips to Save Thousands on Kitchen Renovation Costs" for more budgeting tips.
Find Corian Countertops from Lancaster County, PA!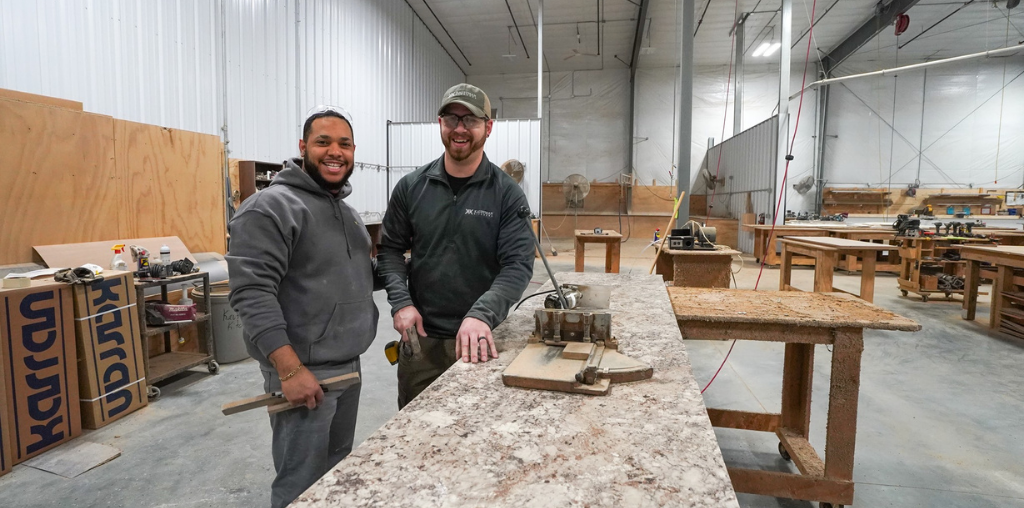 Researching Corian countertop pros and cons is a great start, but sometimes you just want to talk to an expert. If that's the case for you, we're happy to jump on a call or exchange emails to answer any questions you have. Whether you're in the beginning phases of researching countertop materials or you're ready to get started, you've found us – a reliable source for all things kitchen renovations! To learn more about kitchen and bathroom countertops or to get a Corian countertop price estimate for your space, contact us today.