Best Kitchen Upgrades for Entertaining
How efficient is your kitchen for entertaining?
Whether you're a serious brunch enthusiast or a dinner party extraordinaire, you need a kitchen that can keep up with your active social life.
In today's blog, we're sharing our professional practices for designing the ultimate host's kitchen – from the easiest kitchen update ideas to the most stylish ones. Discover the kitchen upgrade ideas that'll make your space absolutely ideal for hosting parties for years to come – and get a quote for the cost to update your kitchen – all from Kauffman Kitchens!
Easy Kitchen Update Ideas for Transforming Your Space
Is the party always at your place? We've got you covered.
These are the easy kitchen update ideas that will make the most impact on your future gatherings. Check out our expert ideas for updating your kitchen cabinets, appliances, countertops, and kitchen island design specifically for entertaining.
#1: A Kitchen Island Designed for Entertaining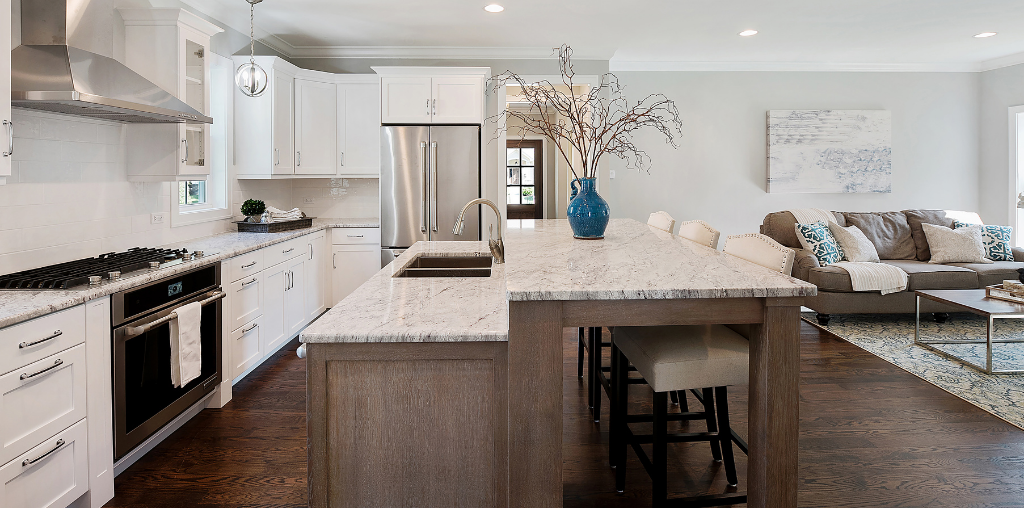 A kitchen island is a must-have these days! Raising half of your kitchen island design to bar height maximizes its space by giving you a section to do prep work AND a space for your guests to socialize with you while you do it. Instantly serve your friends and family when you incorporate a functional kitchen island design! See the best materials for kitchen countertops and islands.
#2: Upgrade Seating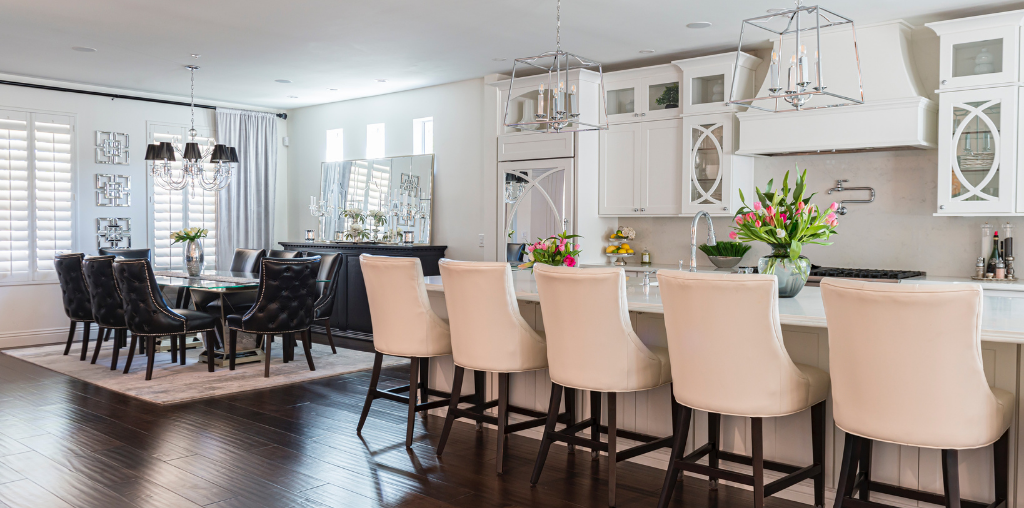 This one piggybacks off the kitchen upgrade idea above. Investing in comfortable, stylish bar seating invites your guests to stay a while. If you're looking to save money on your kitchen remodel, this is an affordable, yet impactful, feature to keep the cost to update your kitchen down!
#3: Exciting Lighting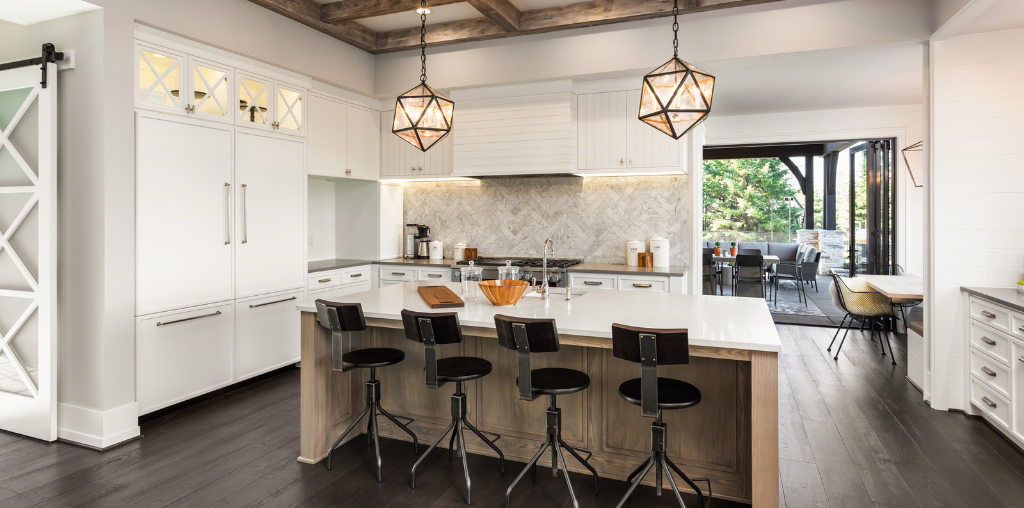 Set the mood and create a welcoming atmosphere with the right lighting! Whether you're aiming to achieve subtle ambience with soft overhead lighting or showcase your cooking skills at a dinner party with task lighting, lighting is an affordable – and easy – kitchen update idea. Consider under cabinet lighting for a gorgeous way to light up evening gatherings!
#4: Lots of Secret Storage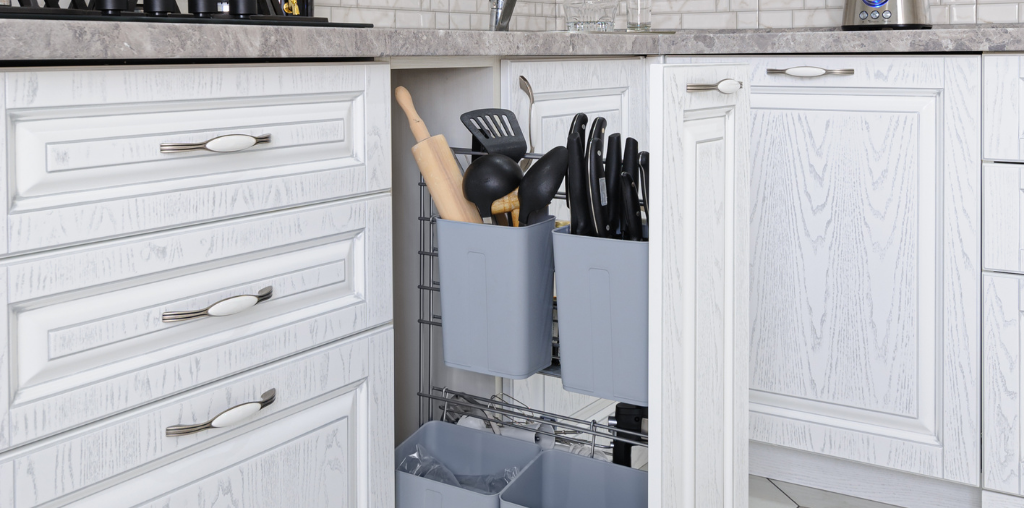 Let's be real, extra storage is never a waste of money! Updating kitchen cabinets helps keep your beautiful countertop clear of clutter. At Kauffman Kitchens, we're pros at getting creative with cabinetry storage. A few favorites include spice drawers, cutting board slots, pull-out pantries, and much more. Get free, personalized ideas for updating your kitchen cabinets!
#5: Wine Bar or Wet Bar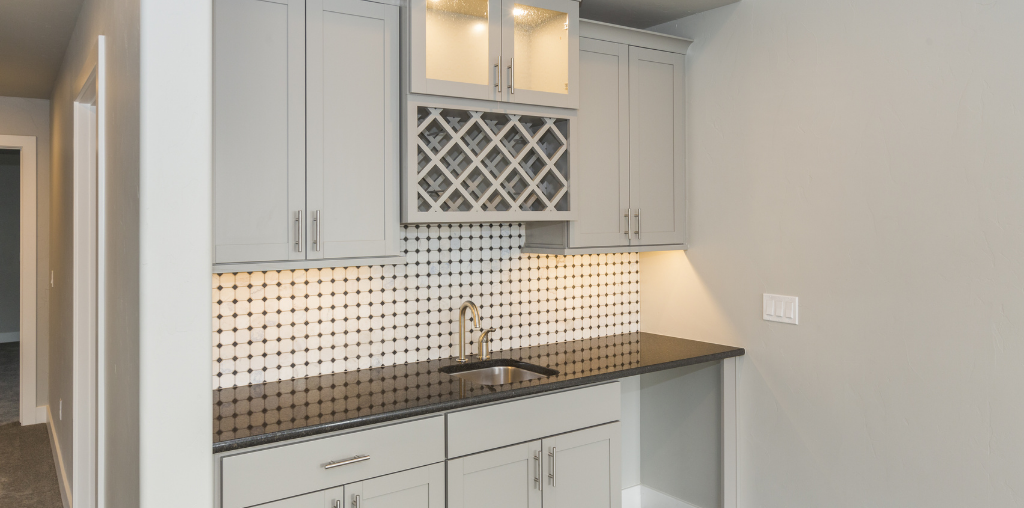 Like to serve wine or cocktails at your gatherings? A dedicated area for guests to get drinks will be one of your favorite kitchen upgrades! Consider installing a wet bar just off the kitchen complete with a countertop, cabinets, small sink, wine rack, ice maker, and drinkware.
#6: Modern Appliances for Entertaining Effortlessly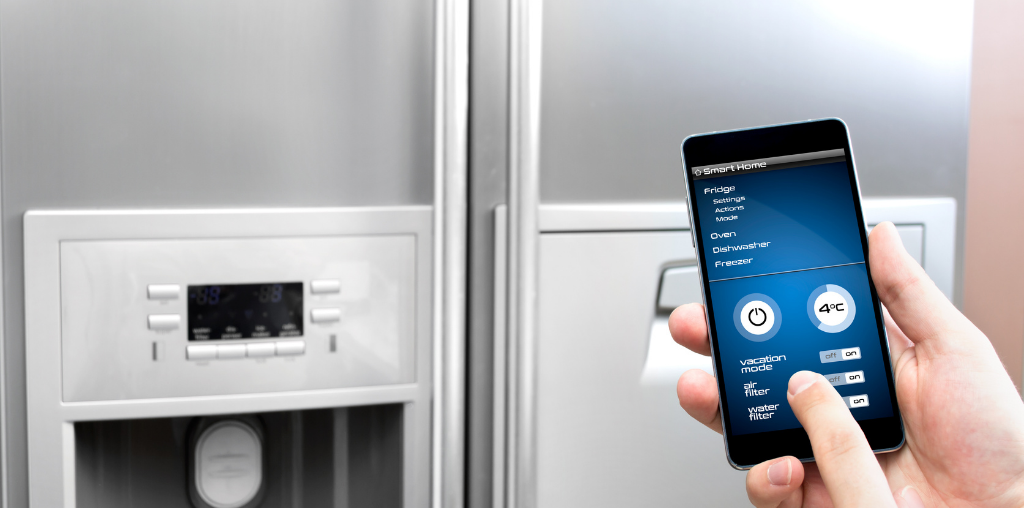 When you're in host-mode, you appreciate any convenience that makes your job easier. Some modern refrigerators offer dual ice makers, built-in single serve coffee brewers, wi-fi tablets for searching recipes, and more. This is one kitchen upgrade that you'll get to enjoy, not only when you're entertaining – but every day!
#7: Think about Your Sink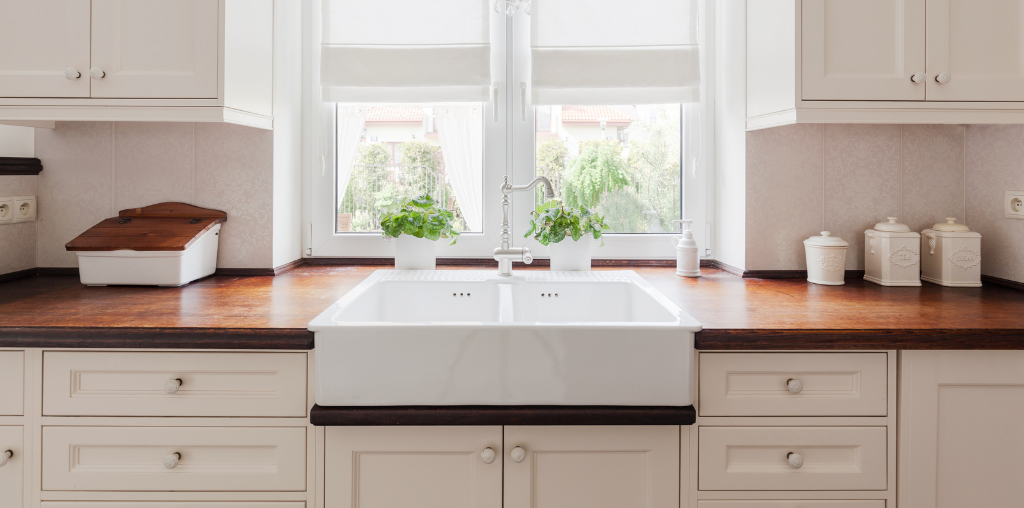 Any entertainer knows that big gatherings bring big clean up. Having a large farmhouse, undermount, or apron sink is an easy kitchen update well worth the money! Concerned your current kitchen doesn't have the space for a kitchen upgrade like this? See great design options for small kitchens.
#8: Coffee Bar and Pastries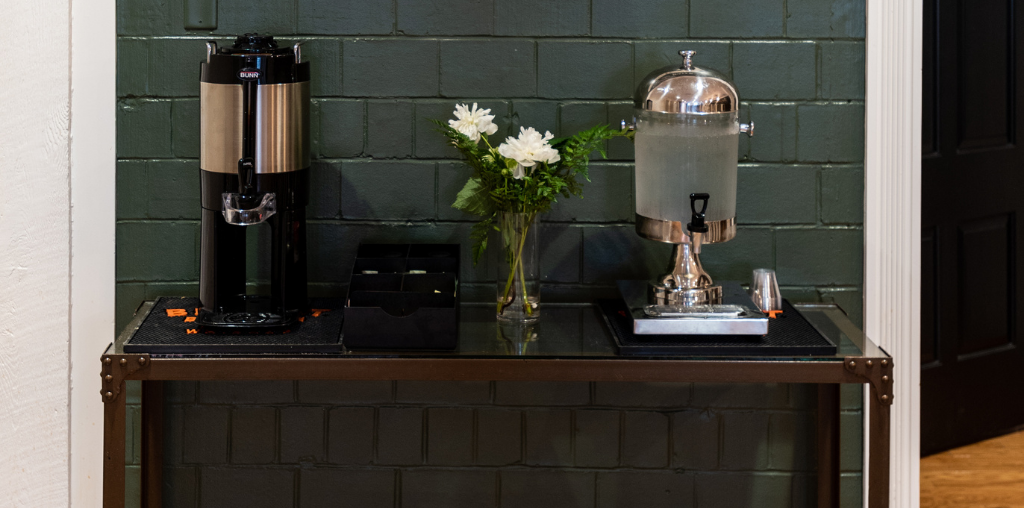 Channel your inner café – without having to be a barista. A separate coffee bar area is an easy kitchen update idea that requires little attention on the day of your event. Set a self-serving coffee maker along with tasty pastries on a gorgeous countertop to keep guests caffeinated and carbed-up!
#9: Upgrade to a Hands-Free Faucet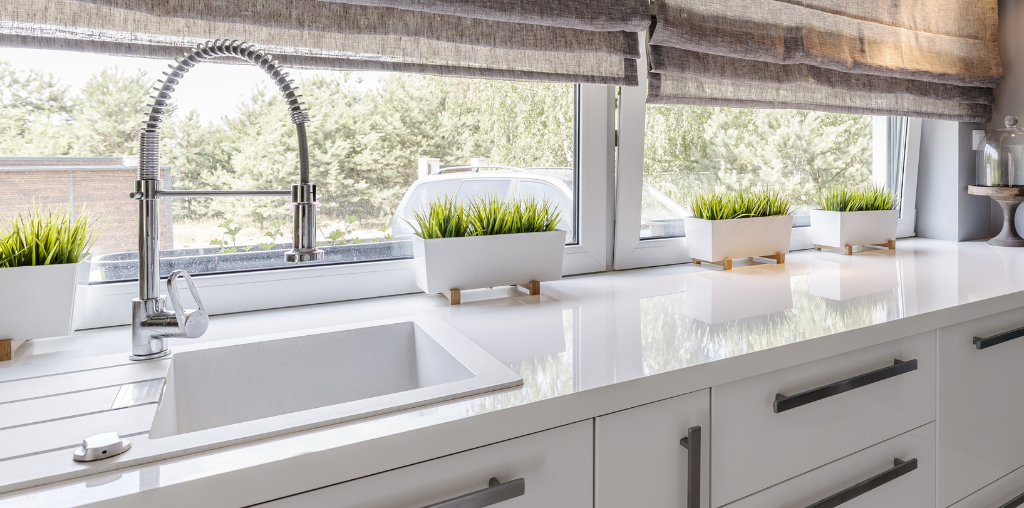 Nothing feels better than hands-free convenience. As touchless sink faucets are becoming a more commonly installed kitchen update, they're becoming more affordable as well. This is a very easy kitchen update to DIY – all you need is a toolbox and a trip to your local hardware store.
What Does it Cost to Update Your Kitchen?
We know the cost to update your kitchen is a big deciding factor for the upgrades and timeline you choose.
While kitchen remodels and upgrades are some of the most popular types of home renovations, they can also be some of the costliest. See what the average kitchen remodel price gets you so you can plan accordingly.
Get a Complimentary Quote on the Kitchen Upgrade Ideas You Love!
Sometimes it's easier to start from scratch rather than update bits and pieces of your space. Whether you're thinking of a total gut job or a few simple kitchen updates to make your area attuned to entertaining, our team is here to help. Request a free personalized price quote and discover the approximate cost to update your kitchen today!